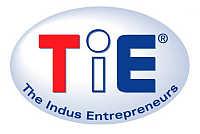 The Hyderabad chapter of TiE (The Indus Entrepreneurs), a global-not-for-profit organisation focused on promoting entrepreneurship, is planning to take its startup-investor connect initiatives to Tier-II cities like Visakhapatnam, Vijayawada and Tirupati from next year.
"We are looking at holding around 46 'speed-dating-style' quarterly events to connect startups with mentors and investors in Tier-II cities from next year. We will be preparing a schedule for the same by December," Murali Bukkapatnam, incoming president of TiE-Hyderabad, told media.
TiE Hyderabad, in association with the Indian School of Business, is organising the sixth edition of TiE-ISB Connect 2012, touted as the country's largest networking forum that brings entrepreneurs, venture capitalists and academicians together, in the city from November 22.
"The three-day event will see the participation of 40 investors and leading venture capital firms like Sequoia, Mumbai Angels, IDG Venture, Ventureast and Nexus Ventures, of which 25
investors will be sitting on various panels," he added.
The TiE-ISB Connect 2012 will have VC and Mentor Connects, through which startups can meet investors and mentors.
It will also have Jumstart, a workshop where successful entrepreneurs and early-stage investors would guide delegates for starting or running a business enterprise.
The event will also have BizQuest, where a jury of investors will evaluate around 150 small and growth companies, and award Rs 1 crore (Rs 10 million) investment to a winning startup company.