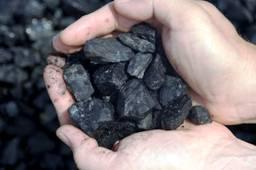 Sending a strong message that miners would not be allowed to sit on the country's precious mineral reserves, the government on Thursday cancelled the allocation of four captive coal blocks held by three companies.

The inter-ministerial group on coal had recommended the cancellation of these blocks after four rounds of review of their progress.

"The recommendations have been accepted by the government," an official release said. The acreages that were axed include Bramhadih block allocated to Castron Mining, Chinora and Warora (Southern Part) blocks allocated to Fieldmining and Ispat and Lalgarh (North) block allotted to DOMCO Smokeless Fuels.

While this is not the first time block allocations have been cancelled -- the government has so far cancelled 23 of the 195 allocated blocks -- the development assumes significance as it comes in the wake of the Comptroller and Auditor General of India's observations questioning the method of allocation and the Central Bureau of Investigation enquiry into the multi-crore coal scam.

IMG, headed by Zohra Chatterji, additional secretary in the coal ministry, had also recommended deduction of bank guarantee in the cases of three blocks -- Marki Mangli-II, III and IV -- allocated to Shri Virangana
Steels.
Also, Monnet Ispat and Energy, developing the Utkal B2 block, was asked to submit bank guarantee equalling three years of royalty, failing which it stands to face de-allocation.
Monnet Ispat refused to comment, saying the company had yet to receive any formal communication from the ministry.
IMG is reviewing a total of 58 blocks that were issued showcause notices earlier this year.
The panel completed the review of 29 of these blocks held by private companies in three meetings on September 6, 7 and 8. In its fourth meeting on Wednesday, the group summed up its findings on eight blocks, on the basis of justifications for delay forwarded by miners, and the coal controller's block status report.
Allocations for four of these eight blocks have been cancelled.
IMG's meeting came amid reports of doubts raised by various government departments on the authority of the panel to recommend cancellation of allocations.
The panel has representation of the power, finance and the environment ministries, besides coal ministry officials.
The Opposition Bharatiya Janata Party has also accused the government of willingly delaying the review process for de-allocation.
IMG is scheduled to again meet on Friday. Coal minister Sriprakash Jaiswal said he expected the panel to submit its report by Monday.