Hindalco and Vedanta gained 100% in 2016.
Deepak Korgaonkar & Puneet Wadhwa report.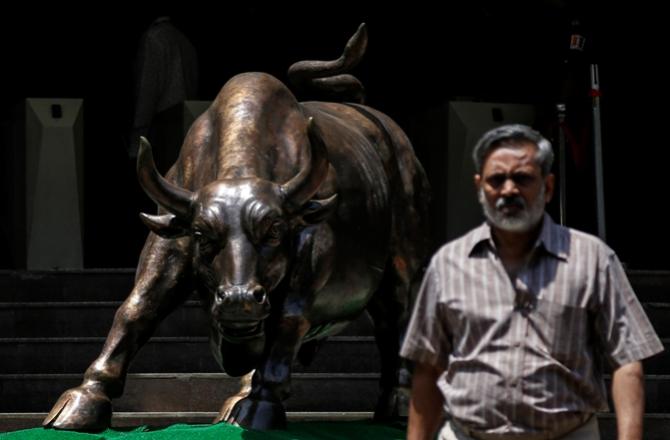 Oil & gas and metal sectors are set to post their biggest yearly gain since 2009, when they had rallied 73% and 234% respectively.
Thus far in 2016, both indices have gained 26% and 40%, respectively, compared with a 0.98% rise in the benchmark -- the S&P BSE Sensex till Monday, December 19.

On the other hand, classical defensive plays such as information technology and pharmaceuticals have recorded a negative return of 9% and 11% respectively, while consumer durables and real estate sectors lost 9% and five years respectively, on a year-to-date basis.
Among individual stocks, Hindalco Industries and Vedanta from the metal pack have become multi-baggers, gaining 100% in 2016.
Hindustan Zinc (84%) and Tata Steel (58%) too surged more than 50% thus far in the current calendar year.
Indraprastha Gas, Hindustan Oil Corporation and Petronet LNG from the oil & gas pack surged between 52% and 72% during the year.
As regards metals, analysts say the global rally has been driven by a surge in raw material prices (iron ore and coking coal) due to temporary supply issues and not by a structural improvement in demand.
'While it is difficult to estimate the timing of normalisation of supply (until which iron ore and coking coal prices could remain elevated and domestic steel prices could see some short term increase), prices should trend lower in the longer term,' points out a recent research note on the sector from Ambit Capital.
'Moreover, we do not see any meaningful lift to global steel demand outlook even if the recent ado about US/Japan increasing infrastructure investments is implemented,' the note adds.
Ashish Kejriwal, an analyst with Elara Capital, remains positive on Hindalco and Vedanta. With aluminium producers focusing on cutting cost, he expects the companies' profitability to improve going ahead.
Defensive plays
Despite the H1-B visa-related issues in the wake of Donald Trump's victory in the US presidential elections, analysts remain positive on the IT sector given how the rupee-dollar equation may pan out going ahead.
A depreciation in currency would help Indian IT companies improve their margins significantly.
Pharma stocks, however, could underperform given US Food and Drug Administration-related issues with Indian pharma companies.
According to analysts at Antique Stock Broking, the Indian IT industry after a slowdown in revenue growth in CY16, is witnessing positive tailwinds from the improving US economy.
The most noteworthy is the improvement in US financials, which is a leading indicator for Indian IT revenue growth.
"We acknowledge the risk/concerns on Indian IT under Donald Trump presidency and a possible tightening of the visa regime. We note that Indian IT has taken steps to reduce dependence on visas in the past few years and inched up local hiring in the US. This will mitigate the impact of any possible changes in visa regulations," says Sandip Agarwal, an analyst tracking the sector with Edelweiss Securities.
Consumer durables and the real estate sectors would continue to remain under pressure in the near- to medium-term given the impact of demonetisation.
Fitch Ratings expects the credit profiles of most home builders to weaken as slower sales could mean cash collections will lag construction commitments.
This would be particularly true for companies that have aggressively expanded their land banks in the past two years, using cash collections from previously sold properties.
On the other hand, companies that have liquidity to complete their projects within the next three to six months might be temporarily insulated from the shock.
'Stability could return to the sector and improve credit profiles if there is a resurgence in demand for residential property,' point out Hasira De Silva and Snehdeep Bohra of Fitch in a recent report.
'However, we believe this will have to be preceded by a sharp reduction in property prices (possibly over several years) combined with a slowdown in new property launches, which could lead to less unsold inventory.'
Photograph: Danish Siddiqui/Reuters