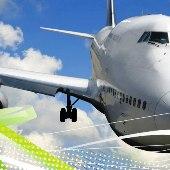 The Indian traveller has evolved.
From those fresh out of school to retired couples, there is a new emerging segment of travellers keen to see the world in their own specific way.
For most tour operators, the two segments -- the young and the elderly -- form about 15 per cent of the total client base on an average.   
"This segment is growing due to attitudinal changes that have crept into our society. Travelling on a holiday is no longer considered a luxury, it has become a necessity. The increase in disposable income has also played a significant role in changing people's perception," said Karan Anand, head -relationships and supplier management, Cox and Kings.
While youngsters are often financed by their parents, the availability of part-time jobs has also created an opportunity for them to finance themselves.
The retirees, on the other hand, have working children and don't feel the pressure of keeping their savings aside for them.
This leaves them with enough time and money to explore destinations within and outside India.
"Older travellers now want constant experiences and encounters. Today's seniors are more active than ever before. We also organise school student tours that can be conducted anywhere in the world.
"The number of senior citizens and student travel has increased," said Kashmira Commissariat, chief operating officer-outbound division, Kuoni India.
The older and the younger travellers are from two ends of the spectrum: they speak different languages and have a different value system. They even transact and research in different ways.
"There are people who have worked for the Life Insurance Corporation of India all through their lives and have made a substantial withdrawal from their provident fund to go for the journey of a lifetime," said Rakshit Desai, executive director, Thomas Cook India.
With increased internet penetration and travel shows, gathering travel information has become fairly easy.
"We have seen growth of about 10 per cent in the youth segment and over 25 per cent in the retired lot in the past two years," said Arjun Sharma, managing director, Le Passage to India.
The destinations popular with the retirees are Europe, South-East Asia and Africa, among others.
The younger lot is more keen on holidays based on adventure, wildlife and learning new things based on science, culture and art.
Few destinations which are popular are white water rafting in the Himalayas or safaris in Africa or a fortnight trip to Europe.
"The retired people want to go on longer holidays and they stay put. The youngsters are more on the go and travel solo most of the times," Desai added.