Indian plant biotechnologists feel demoralised and displeased at the recent developments concerning genetically modified (GM) crops.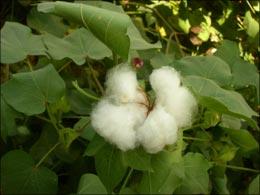 Their dismay is chiefly because the indefinite moratorium on the release of genetically engineered Bt-brinjal has clouded the prospects for several other GM crops that are in the pipeline.

Intensive scientific effort and heavy investments have gone into the development of these crops. Their displeasure is largely because the present opposition to the GM technology is based chiefly on misconceived apprehensions and not on proven facts.

A good deal of disinformation has been doled out to the unwary public on GM crops by detractors of biotech products.

By thwarting the gainful application of biotechnology, these activists are curtailing the technology options available to farm scientists to ensure that agricultural growth keeps pace with increasing demand.

Failure on this front will result in widespread shortages of farm goods, high prices and public distress.

It is unfortunate that a section of politicians holding policy-making positions are disregarding peer-reviewed scientific opinion on GM crops and are, instead, falling for disputable dissenting viewpoints.

Moreover, the logic-based explanations offered by the scientific community on GM technology and its potential to empower agriculture to meet the future needs of food, fuel and fibre are invariably drowned by the anti-GM din raised by environment and health activists.

Realising this, some local and transnational agricultural research promotion bodies have come forward to disseminate accurate and unbiased information on GM technology.

As a first step, a "stakeholders interface on GM food crops" was organised in Delhi last week by the Asia-Pacific Consortium on Agricultural Biotechnology (APCoAB) and the Trust for Advancement of Agricultural Sciences (TAAS).

This meet was attended by several well-regarded agricultural scientists, biotechnologists, policy makers, biosafety experts, non-governmental organisations (NGOs), representatives of the seed sector and, most importantly, farmers who have already used transgenic Bt-cotton hybrids with spectacular results.

The consensus among the stakeholders was that clearing misconceptions on this count was necessary to safeguard farmers' interests and to prepare for the formidable challenge of ensuring sustainable food security.

The green revolution of the 1960s became possible because of unflinching public and political support and policy backing for the new technology.

Had that technology faced this kind of resistance from the activists, the green revolution would never have materialised.

Unless similar public, political and policy support is forthcoming again for the promotion of the contemporary state-of-the-art technology, the much-needed second green revolution may remain elusive.

It may be recalled that when approval to Bt-brinjal was withheld, an impression was created that the noted farm expert, M S Swaminathan, was opposed to GM technology.

This is far from true, as is clear from the message he sent for circulation at the stakeholders' conference.

He wrote, "Bt-brinjal need not be banned, but there should be caution that one or two hybrids do not replace hundreds of native varieties which all have distinct quality characters."

Besides, he suggested that studies should be carried out on the chronic effects of consuming Bt brinjal throughout one's life.

He also argued for putting in place a system of testing environmental and health aspects of the GM products of the kind that exists in the US.

That country has three different public agencies to examine transgenic crops against any adverse impact on human health, biodiversity and the environment.

Surprisingly, instead of revamping the GM crop-testing infrastructure and procedure, the government has chosen to thwart the very evolution of GM seeds.

The Biotechnology Regulatory Authority of India Bill, which seeks to set up a competent and autonomous regulator for safety assessment and approval of biotech products, has for long been awaiting Parliamentary approval, for lack of any initiative by the government to expedite it.

Worse, even the existing Genetic Engineering Approval Committee (GEAC) has been made redundant with the environment minister usurping the power for approval of such crops, overruling GEAC decisions. This is truly bizarre.