Feature phones still hold the majority of the 270 million handsets market in the country, reports Arnab Dutta.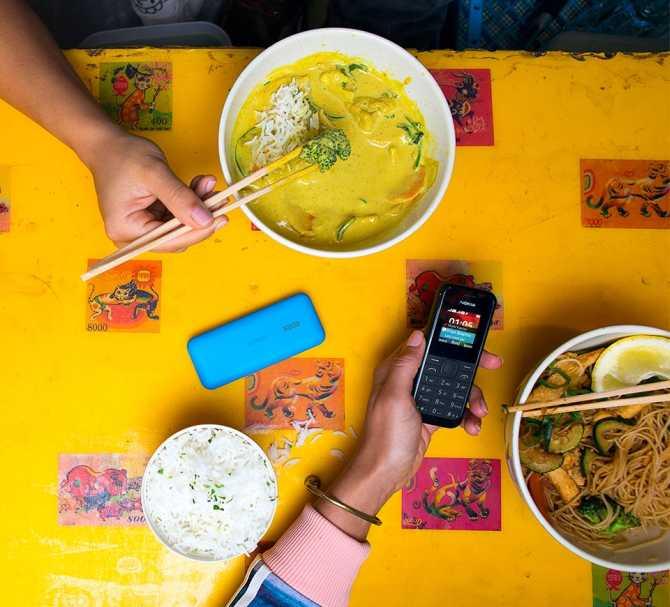 Available for as low as Rs 600, these models are adapting to mobile money to challenge smartphones
Smartphones might seem ubiquitous these days but feature phone makers are not ready to bow out of the game yet.
Cheaper models and newer features aimed at the lowest level of the customer pyramid are driving sales of such handsets.
With the recent push for a cashless economy and digital transactions after demonetisation, makers of feature phones are incorporating these utilities in their models.
Analysts said they would continue to give a tough challenge to smartphone makers in the low-cost segment this year.
Smartphones are now available for as little as Rs 2,000. But, most of these are only upgraded versions of feature phones, with slightly improved RAM and cameras.
For users, the experience is often less than smart.
The prices of feature phones, with primary cameras and expandable memory, have fallen to as low as Rs 590. But, there are other reasons why many people still go for feature phones.
"While affordability remains the main concern, buyers who are less tech savvy may choose a feature phone because these are easy to use," said Faisal Kawoosa, analyst at CyberMedia Research.
Analysts said dedicated features that various companies are coming up with were a proof that the market for these phones in the country was thriving.
Better power back-up, physical key pad, FM radio, and access to music remain key utilities that are attracting buyers.
Digital transactions are also increasingly becoming popular on less-smart handsets.
According to Sanjay Kalirona, chief executive officer, Zen Mobile, the firm "regularly promoted USSD services, which prominently flashes on all its feature phone packs".
USSD, or unstructured supplementary service data, is used by GSM phones to communicate with the service providers' computers and can be used for browsing and mobile money.
"While the primary issue remains affordability and lesser usage of data in rural markets, irregular supply of electricity drives sale of devices with longer talk time or powerful batteries," he added.
"Our feature phones are well equipped with features, such as big speakers, power banks, multilingual functionality, multiple LED torches, and FM radio helps users in smaller towns and villages," he said.
Tarun Pathak, an analyst from Counterpoint Research, said as most feature phones could be operated solely on vernacular languages, their popularity remains high in non-metro areas. The domestic market is still able to attract new entrants.
I-tel, an arm of the global handset maker Transsion Holdings, entered the market last year and managed to grab the second spot by December.
Apart from coming up with affordable feature phones, it has also added new features such as text to speech, which instantly converts text messages to voice messages in local languages.
Since 2014, the feature phones market has been on the decline -- from 180 million to 149 million in 2016.
According to CMR's estimates, 140 million feature phones could be shipped in 2017.
Despite its steady fall in numbers, feature phones still hold the majority of the 270 million handsets market in the country -- contrary to earlier predictions that smartphones would overtake these by end 2016.