While Bibek Debroy echoed his view in Twitter, Pronob Sen questioned Kumar's conclusion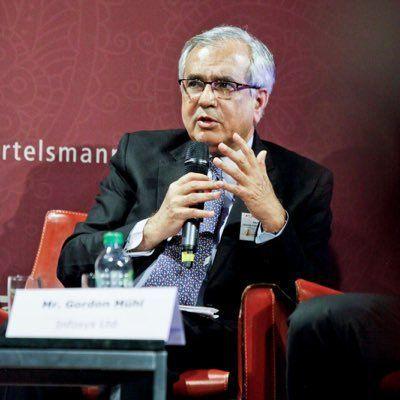 A war of words over foreign influence on Indian policymaking broke out on Tuesday after NITI Aayog vice-chairman-designate Rajiv Kumar suggested in a newspaper column that Indian-American economists were fading away as part of the ongoing policy transformation in the government.
Kumar had referred to the exit of incumbent NITI Aayog vice chairman Arvind Panagariya and former Reserve Bank of India (RBI) governor Raghuram Rajan, and wrote that "if Lutyens' Delhi rumours are to be believed, more such resignations can come".
Kumar also said that as a result of this transformation, the country might witness appointment of individuals with much better understanding of India's ground realities.
While Bibek Debroy, Kumar's future colleague in the NITI Aayog, took to Twitter to echo his view, former chief statistician and principal director in the erstwhile Planning Commission Pronab Sen questioned Kumar's conclusion.
"The foreign influence wanes, so read the weather vanes. Filthy lucre of a foreign land/ Has sullied many a hand/ And fogged the brains," Debroy tweeted.
The tweet got an avalanche of response and the sarcasm was evident.
Washington-based Sadanand Dhume responded: "All this is very well/ But it's hard to sell/ Cambridge as a native school/ Oxford as a gurukul/ How some manage, pray tell."
Kumar did his D Phil from Oxford, and Debroy was in Cambridge.
Panagariya, who will be returning to Columbia University in the US as professor, told a TV channel that he did not want to comment on the issue.
He also refused to talk about his precedessor or successor.
Author Ravi Mantha wrote, "Rushed back from distant shores / to join the rushing tide./ Stepped into manure for an uncertain tenure./ But luckily kept our foreign sinecure."
Sen, now country director for the International Growth Centre's (IGC) India Central Programme, was more straightforward in his response.
"I don't think it is an issue of whether home-grown economists are better than those who have worked abroad. To me the real issue is what your axiomatic approach to economics is."
"Even best of the so-called home-grown economists were trained in the same pattern and approach in which the foreign-return ones were trained," he added.
Sen said there was no approach to economics which had been developed solely in India, except perhaps Kautilya's 'Arthashastra'.
He said those who studied in Delhi University used the same paradigms to economics as those in Harvard did.
"No good applied economists will sell or propagate his theory about a country until and unless he has aptly studied the economy of that country. Now, how long that study has to be is open to interpretation," Sen said.
Swadeshi Jagran Manch also joined in. Its chief, Ashwini Mahajan, said his organisation believed that economists who parachuted down to India and then flew away at their own convenience had little idea about the actual situation in the country.
"They write big pieces about the Indian economy from abroad but have little or no understanding of Indian villages.
They are not sensitive to the condition of India's deprived sections. These economists are open votaries of growth, but growth is not the panacea of all of India's problems," he said.
"We need a middle path. The SJM does not believe in Amartya Sen's development model, nor we support the economic model suggested by Jagdish Bhagwati-Arvind Panagariya combine.
We need jobs and for that we need to focus on boosting our domestic manufacturing and not rely on imports," Mahajan said.
Image: NITI Aayog V-C elect Rajiv Kumar. Photograph: Courtesy, Rajiv Kumar's Twitter account.