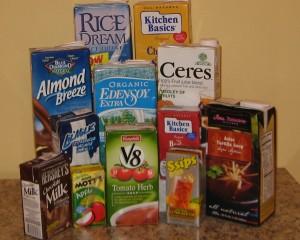 Food processing and packaging solutions firm Tetra Pak said on Wednesday it will invest Rs. 600 crore (Rs. 6 billion) to set up a new facility at Chakan, near Pune, to cater to the growing domestic and international demand.
"The total investment in the new factory is expected to be around Rs. 600 crore. With strong economic growth, a dynamic consumer base and modernisation of distribution and retailing there is high demand across all categories," said Tetra Pak Managing Director (South Asian Markets) Kandarp Singh.
The Chakan plant will have an annual capacity of 8.5 billion packages. It could be further scaled up to 16 billion packages a year.
"With a capacity of 8.5 billion packages per year, we are gearing up to meet the growing demands of consumers," he said.
The company, which sells its packaging materials to various companies, including Parle Agro, Dabur and Amul, at present has a manufacturing facility at Takwe, near Pune. The Takwe plant has a capacity of nearly five billion packages annually.
The new facility at Chakan, which will be operational by December 2012, will cater to both domestic and export markets.
"Besides supporting the expected strong growth in the Indian market, the plant will also support the company's growth in other key geographies, such as Southeast Asia and the Middle East," said Singh.
The company, which posted sales of Rs. 850 crore (Rs. 8.5 billion) from India in 2010, is also looking to nearly double its revenues from the country by 2013.
"As the new facility gets operational by 2012 end, we expect to double our revenues from the Indian market," said Singh.
At present the company's existing capacity of five billion packages per year is utilised equally for meeting domestic and overseas demand but it expects the Indian demand to double by 2013.
"This would amount to nearly doubling our revenues from here," he said.
The Switzerland-based company employs nearly 22,000 employees and operates in over 170 countries.
Its global revenues for the year 2010 stood at 10 billion euros ($13.624 billion).