Schemes among the six wound up by the fund house had given a loan of Rs 518 crore against non-convertible debentures to the firm in March 2019, according to ED's chargesheet.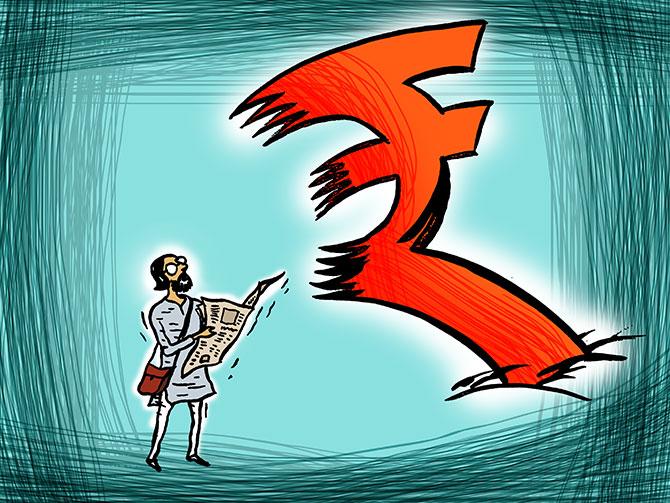 Franklin Templeton MF's investments in YES Capital, a Rana Kapoor firm, have come under regulatory glare.
Schemes among the six wound up by the fund house had given a loan of Rs 518 crore against non-convertible debentures (NCDs) to the firm in March 2019, according to the Enforcement Directorate's (ED's) charge sheet in the YES Bank fraud case.
This has raised further questions over the investment philosophy followed by the asset manager.
The federal agency, in its report, listed 74 entities running under the three main holding companies of Rana Kapoor and his family - Yes Capital, Morgan Credit, and RAB Enterprises.
"During the course of our investigation, we came across the details of several firms beneficially owned by Kapoor and his family, which had been used for diverting proceeds of crime as well as for layering, siphoning off, and parking of funds," the report stated.
Explaining the YES Capital involvement, it said the firm was among the promoter firms of YES Bank and diversified into new businesses by establishing a wholly-owned sub-holding subsidiary Art Capital (India).
This entity is owned equally by Kapoor's three daughters, who are also directors - Radha Kapoor Khanna, Rakhee Kapoor Tandon, and Roshini Kapoor.
YES Capital, which was an RBI-approved core investment company, used to solely invest in group companies.
Till March 31, 2019, YES Capital owned 75.6 million shares in YES Bank, valued at Rs 15.12 crore, and had invested Rs 716 crore in Art Capital, taking the cumulative investment to Rs 731.1 crore, the ED charge sheet highlighted.
Of this total investment, Rs 518.58 crore was being borrowed from Franklin MF against NCDs.
The remaining balance (Rs 212 crore) was from group companies - Art Special Situations Finance and Doit Creations (subsidiary of Morgan Credits).
Morgan Credits is also owned by the three daughters.
The report, quoting Kapoor's statement, said the NCDs subscribed by Franklin were fully repaid by YES Capital during the current financial year, from the proceeds of the sale of all YES Bank shares held by the firm, which took external borrowing to nil.
The prosecution complaint also gave a detailed analysis of several inter-linked transactions between the Kapoor family-controlled firms, and financial institutions/mortgage lender.
For example, RAB enterprises - owned by Kapoor's wife Madhu - has taken a loan of Rs 2,540 crore from Indiabulls Housing Finance, against multiple properties that are located in posh locations of Mumbai and Delhi.
However, the charge sheet did not mention the repayment plan of the said loan.
On the source of funds for the entire RAB group, Kapoor said, it has a paid-up share capital of Rs 87 crore, and second, it was funded to the extent of Rs 745 crore by various inter-corporate deposits from sister/group concerns.
This Rs 87 crore was a gift to Bindu Kapoor from her husband, which was in turn received by Kapoor as tax-free dividend income on account of his personal shareholding in YES Bank.
He said that since Bindu, a housewife, did not have any substantial source of funds, the Rs 745 crore was funded by seven wholly-owned subsidiaries.