Newer telecom operators and dual technology entities are opposing the department of telecommunications (DoT)'s decision to ask the Telecom Regulatory Authority of India (Trai) to give its view on whether the price of spectrum being offered in the coming 2G auction should be valid for 10 years instead of 20 years.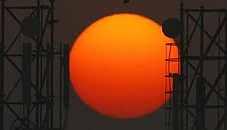 Executives in the Association of Unified Telecom Service Providers of India (AUSPI), which represents dual technology operators offering both CDMA and GSM modes, say such a move will almost bar those wishing to enter the business and make the auction unviable.

"Bharti Airtel took six to seven years to break even and it was operating in a much less competitive market. Today, it takes an operator eight to nine years to break even. But you are saying that now you have done the hard work, you have to pay a higher amount for spectrum. No one will come," said a senior executive of AUSPI.

While newer telecom operators refused to comment on the issue officially, executives say they this will jeopardise fresh investment in the sector. "No new operator would like to invest so much money for spectrum only for a 10-year period. It is not a viable preposition.Who will give us money?" says a top executive of a new operator, which has been thinking of bidding in the 2G auction.

Analysts agree a 10-year period is too little for a long-gestation
business like telecom. Without clarity on extending the licence, it would be detrimental, they say. "The telecom business requires a lot of investments and a 10-year licence period is not enough for return on investments," said Mritunjay Kapur, managing director of Protiviti Consulting.
Says Mahesh Uppal, director of consultancy firm ComFirst: "It is a wrong way to solve the more serious problem of a high reserve price. This move will make it more difficult for new players who have no spectrum or licences."
Recently, Trai issued recommendations for coming 2G auctions. Its suggestion of a resrve price of Rs 3,622 crore (Rs 36.22 billion) for every 1 MHz of the 1,800 MHz band has met with serious protest from all operators.
They say rates to consumers would then rise from a minimum of 26p per minute to as much as 90p in metro cities.
The regulator had also suggested a staggered period of payment for 12 years, which has been rejected by DoT; it fears, based on previous experience, that many operators may not pay later on.
The latest proposal is seen as one way to reduce the upfront payment to be made but, as mentioned, could lead to new operators (for whom two slots have been reserved in the auction) not to bid.
"This will create disturbances in the process. There will be a lot of debate and discussion over this," said Sandeep Biswas, director (telecom), Deloitte Consulting.