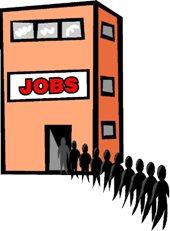 Pune-based Zensar Technologies Limited, a global software solutions provider promoted by Kolkata-based RPG Enterprises, is planning to hire 1,200 people by the end of the next financial year.
"We will hire around 700 associates by the end of this financial year and the rest will be hired by next year," Ganesh Natarajan, vice chairman and chief executive officer, Zensar Technologies, said.
Of these, 1,000 associates would support the company's India operations, which comprise infrastructure management, manufacturing and insurance verticals.
"The hiring has been robust so far and our recruitment team has been working towards acquiring talent quite aggressively. This financial year, we have hired 1,700 associates," he added. The current headcount is 5,900.
Development centre in Jordan
The company is planning to open a global development centre in Jordan.
"The centre will support our Middle East operations. We are in talks with local partners to finalise the deal. It is likely to be launched by mid next year," he said.
The company has such
centres at Pune and Hyderabad in India and recently opened one at Shanghai, China.
"The investment in the centre will be Rs 10-12 crore (Rs 100-120 million). In the initial phase, we will be hiring 50-100 associates for the centre," S Balasubramaniam, chief financial officer, Zensar Technology, said.
Zensar expects to take its enterprise resource planning solution services to 2,000-2,500 small and medium enterprises,  mainly in the automotive sector, by November 2012. So far, it has offered its services to 200 SMEs.
"Big organisations have their own IT system, but medium-sized companies (around Rs 50 crore or Rs 500 million) do not have such facilities," Natarajan said.
The company is targeting a growth of 20 per cent in revenues during the current financial year as against Rs 9,950 crore (Rs 99.5 billion) last year.