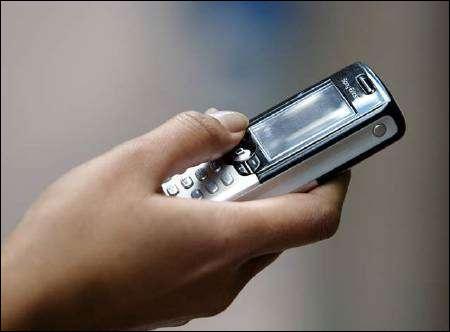 HealthifyMe, a Bengaluru-based startup that provides wellness services on the cloud, began as an idea in the mind of its co-founder Tushar Vashisht while working as a volunteer for the unique identity project under its chairman Nandan Nilekani.

Vashisht, a graduate from the University of Pennsylvania and a former investment banker, refined the idea by trying to understand the food habits of Indians living on Rs 100 a day, and then built the application HealthifyMe with Sachin Shenoy, a former engineer at Google's research laboratory in India.

The application combines a nutrition database with services from experts offered on the cloud.

It could disrupt the way wellness services are offered in India.

In just over a year, HealthifyMe has been downloaded over 30,000 times, a significant percentage of them by paid users.

Its users include Google India Managing Director Rajan Anandan and Gopal Srinivasan, chairman and managing director of TVS Capital Funds.

Available on Android, HealthifyMe allows users to achieve fitness goals using smartphones.

It has a database of Indian food with nutrition and calorie information and is supported in real-time by a team of doctors, nutritionists and fitness trainers to advise on food intake and exercises needed to burn excess calories.

"When we started two-and-a-half years ago, it was a very bold for any app to just focus on Indian customers.

"Fundamentally, it was not possible to create a business in the digital space targeting Indian consumers.

"But we thought that two years down the line when our product was ready, Indian consumers would also be ready to pay for such a service," said Vashisht.

"The good news is that, we are beginning to see that bet paying off."

In 2011, Vashisht quit his job in Deutsche Bank, Singapore, to work with India's ambitious UID project.

He started working in the business development and project strategy team reporting to Nilekani and Bala Parthasarathy, co-founder of Snapfish, an online photo storage and sharing platform that was acquired by H-P for around $300 million.

Parthasarathy had, along with scores of other techies and entrepreneurs, joined the UIDAI.

"I joined the UIDAI thinking that I will work for the common man.

"After working for a year-and-a-half without pay, I figured I had enough policy research but what really mattered was to know how it felt to be a common person."

It was then Vashisht and a friend, Mathew Cherian, an MIT graduate, started the mission to first live on Rs 100 a day, and then Rs 32 a day, the poverty line as defined by the government.

"We realised that you cannot track your basic food.

"When I was living on Rs 100 a day, I could not track my bisi bele baath (a Kannada dish) and dosa. "So we started building our first tool in a deep excel sheet after noting down the raw values of Indian foods," recalls Vashisht.

One of the many things the duo realised was why Indians need more protein instead of carbohydrates.

Their experiment got enough media attention in India and abroad and Vashisht and Cherian were frequently invited to give talks to academic institutions, organisations and MPs.

Interestingly, on every occasion they found people wanted a copy of the excel sheet they had created on the nutrition database.

Vashisht and his team then built a mobile app and put the data in the cloud so that everybody could access it.

However, he realised that an app was not going to help him monetise the platform.

Human services on the cloud gave it an integrated experience.

A feature called Live Track provides an idea about how many calories are burnt when users start working out.

The application has a voice command system that can read out the calorie content of food when asked.
Additionally, users can click a picture of the dish and receive details about its calorie content.
The image is used for representational purpose only