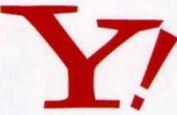 Web portal Yahoo, which recently lost some of its key officials, today announced that its three more top executives are on their way out.


In a filing to the Securities and Exchange Commission, Yahoo said executive vice president of the American region Hilary Schneider will be 'leaving Yahoo after a transition period.'


The company, however, did not give any reason for her departure in the filing. Yahoo expects to replace Schneider, who was responsible for business partnerships and advertising sales in America, by the end of the year. It said Schneider will stay on to help with the transition.


"Hilary Schneider has played a major role at Yahoo in driving the company's strategies for content, online advertising and more," the company said.


In a separate announcement, Yahoo confirmed that Senior Vice President David Ko and vice president of Media Jimmy Pitrao would also be leaving the company.


Ko, in charge of Audience, Mobile and Local for North America, would be replaced by Raymond Stern, the company's Head of Business Development and Partnerships.


"David Ko and Jimmy Pitaro have both made countless contributions to Yahoo and have helped transform the company's mobile and content strategies in a constantly evolving business environment. We wish them all the best in their future endeavours," the California-based
firm said.
Yahoo's chief executive Carol Bartz said the three executives were leaving for "different reasons that suit their life.


"So everyone stay calm -- we have a good plan in place. In fact, I'm more fired up than ever and can roll with the punches. Yahoo! is a great place," Bartz said.


Yahoo has been losing key executives even as the company is in the midst of an on-going turnaround effort under Bartz to tackle competition from rivals like Google and Facebook.


It lost high-level executives such as senior advertising executive David Ku earlier this month.


Earlier this year, Yahoo's head of revenue for North America Joanne Bradford also left. Other recent departures include head of Yahoo's front page Tapan Bhat, VP of social platforms Neil Sample and VP consumer products Larry Cornett.


Yahoo has been facing stiff competition from social networking sites like Facebook, which are attracting more online visitors and advertisers.


Marketing research firm comScore reported this week that Facebook had displaced Yahoo.