Telcos demanding OTT players to come under some sort of regulation as they are eating into their SMS and voice revenues.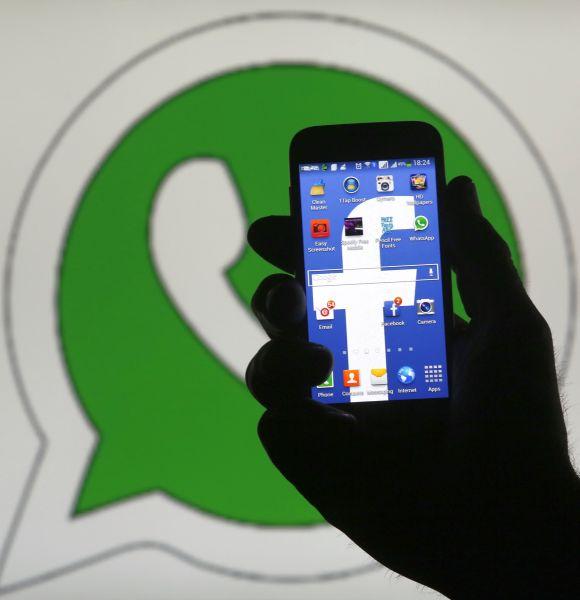 Image Voice calls on telecom networks are 12.5 times more expensive than those through OTT services. Photograph: Reuters
The Telecom Regulatory Authority of India (Trai) is contemplating issuing a fresh consultation paper for regulation of over-the-top (OTT) messaging services like WhatsApp and Skype in accordance with recently announced net neutrality principles.
"The issues have changed over the past year when the consultation paper was first announced. We have to look at the OTT industry together with net neutrality as many aspects are interlinked," a Trai official told Business Standard. No decision has yet been taken on whether there should be a fresh paper on the issue.

"It is in the very initial stages," the official said. Mobile users can access OTT services via the Internet but these ride on telecom networks and are not bound by any regulations.
The availability of affordable smartphones has led to the growth of OTT services, which in turn increases data volumes for telecom companies.

But for increased traffic, telecom companies need to invest in upgrading their networks.
The Trai paper was issued in March 2015 and comments were received under the earlier chairman Rahul Khullar.

Khullar retired in mid-May and the regulator got a new chairman, RS Sharma, in August 2015. But final recommendations are yet to be announced.
The major contention in the OTT paper is voice calls offered by WhatsApp, Skype and others, which telecom operators allege is eating into their revenue.

Voice calls on telecom networks are 12.5 times more expensive than those through OTT services; in the case of messages, the difference is 16 times.

A one-minute phone call costs 50 paise, while a one-minute call made through the Internet costs 4 paise, according to Trai.
"Technology can't be stopped. We can't kill innovation but we need to address the regulatory arbitrage between telecom operators and OTT players. One is under a licensing regime, while the other is not. No doubt OTT is driving the data revenue of telecom players, but one has to look at the security aspect as well," another Trai official added.
An internal panel of the Department of Telecommunications (DoT) had recommended regulating domestic voice-over-Internet-protocol (VoIP) calls offered by WhatsApp, Skype and Viber in line with voice calls offered by telecom operators. The panel, however, said there was no case for prescribing regulatory oversight on these firms' overall operations.
AS IT HAPPENED
Trai contemplating issuing a fresh paper on regulation for OTT players such as WhatsApp and Skype
In March 2015, Trai issued the paper on the same issue under previous chairman Rahul Khullar
In August 2015, R S Sharma appointed new chairman
Telcos demanding OTT players to come under some sort of regulation as they are eating into their SMS and voice revenues