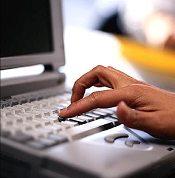 In India, the rules of the game in cyberspace have changed forever. Almost overnight, the internet has spawned web renegades whose mission it is to bring down all forms of authoritarian control over what is generally regarded as a medium that should be freed from the shackles of the state, individual or corporation.
Over the past few weeks, the group 'Anonymous' has hacked the websites of the Supreme Court, the Congress party, the Bharatiya Janata Party, as well as the Computer Emergency Response Team (CERT).
The incendiary action that resulted in this unprecedented form of online activism in India has its origins in a John Doe order, filed by RK Production late March this year, in order to prevent piracy of its upcoming films, one of which was 3, starring popular actor Dhanush. Ironically, the film contains the huge worldwide hit song Kolaveri Di, which was accessible on the net for free.
The order then forced internet service providers (ISPs) to block access to file-sharing websites, like thePirateBay and etorrentz. Sites that had nothing to do with file-sharing, such as Vimeo, were also blocked.
But, does blocking access to sites solve the problem of piracy? Or, is this just a band-aid for a much bigger dilemma that industries in the content business do not understand? If so, how can music and film producers safeguard their interests and capitalise on the very medium that threatens them?
Piracy via the internet can be a big menace to businesses. According to Uday Singh, managing director of the Motion Picture Association, the film industry is losing almost $ 959 million and 5,177 jobs to piracy every year.

The software industry loses $10 billion annually to piracy, according to consultancy firm  Zinnov. Worldwide, about 10 million downloads of popular film titles takes place through file-sharing client application Bittorrent.
One section of the content fraternity believes it's time to take a hard-line approach.
"Curbing piracy at the source is the best way forward. Banning the illegitimate sites definitely helps address the problem of illegal downloads. We have seen, whenever there is a ban on illegitimate sources, consumption of music from legal sources increases," Savio D' Souza, secretary general of industry body Indian Music Industry (IMI) said. IMI is a consortium of music companies. Its members include Saregama India, (HMV), Universal Music (India), Tips, Venus and Sony Music Entertainment (India). among others.
According to D'Souza, the music industry is the worst hit. The sector can monetise only 10 per cent of its contents while the rest 90 per cent is lost to piracy. IMI this year had obtained orders from the Calcutta High Court directing all ISPs (387 in all) to block access to 104 music sites from India.

Yet, minutes after the sites were banned, instructions on how to successfully - and easily - access the same sites in India through proxies and virtual private networks flooded the internet.
Kumar Taurani, chairman, Tips Industries - one of the largest corporate houses in the field of music and films - thinks that inclusivity in looking for a solution is important. He says that for any kind of legislation to work effectively, all the stakeholders in the digital ecosystem, be it content owners, ISPs or users, should work together.

"The consumers are also becoming aware about piracy and illegal downloads. They are looking at legal ways to enhance their music listening experience, so we cannot ignore the internet," he adds. Tips Industries owns 3,500 titles and soundtrack copyrights of at least 50 Hindi movies.
Besides taking legal action, Tips has already tied up with up to eight legal music-streaming sites to make available their catalogue of music through legitimate digital channels in order to reduce piracy.
Video streaming has become the magic bullet for music and film entertainment sites.   "We have tied up with digital video streaming and sharing partners such as Yahoo Video and Dailymotion, through which we make available contents for free to users. We have a revenue sharing model in place with the sites which help us monetise the contents as well," says Hiren Gada, director, Shemaroo Entertainment, distributor of Bollywood films with more than 1,000 titles in its kitty.
Shemaroo is also providing content-management solutions to partners such as Airtel Digital Television in connection with an interactive devotional service, namely "iDarshan", British Telecom's (UK) IPTV service BT Vision for their South-Asian content pack and Tata Docomo's video platform for 3G services.
Dhingana, a free music streaming site with 10.5 million users, of which 70 per cent is from India, holds some lessons for content creators. Started by twin brothers Snehal and Swapnil Shinde in 2007, the portal today has a collection of over 3,50,000 songs across 35 different genres, available legally and for free.

"For each new user added to our list, we think we help reduce piracy," says Swapnil Shinde. "We don't charge consumers. It's a free music streaming site. Users can listen to any number of music on any device. With the music labels, we do have revenue-sharing model. It's a win-win for all," he adds.
More content creators need to think like Shinde if they want to thrive in this brave new world of entertainment and information.