NITI Aayog recommendations cite the need for greater industry-academia collaboration to meet skill demand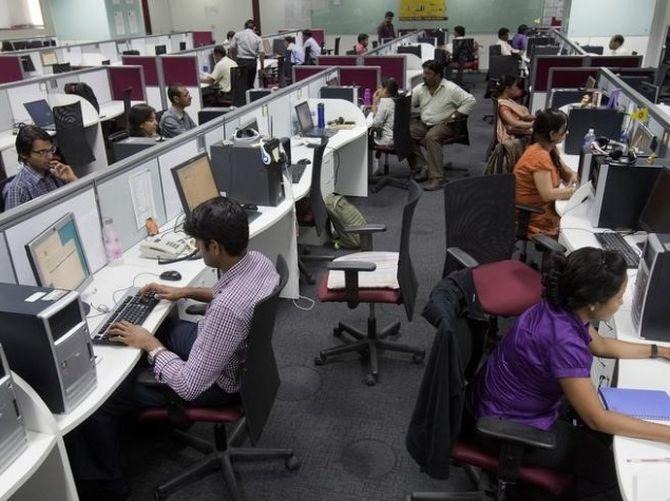 There will be a huge shortage of skills in emerging technologies among our information technology (IT) companies such as in the areas of analytics, big data, cloud, artificial intelligence (AI) and automation.
The NITI Aayog National Strategy for AI, released this week, notes India will face a demand-supply gap of 200,000 data analytics professionals by 2020.
Further, Gartner, an American research and advisory firm, says, 60 per cent of Indian companies looking to advance their data and analytics maturity will by 2020 cite non-availability of talent in these areas as the single biggest inhibitor of adoption and growth.
The NITI report also noted within the IT and business process management (BPM) sector, there will be huge opportunities in the areas of data annotation, speech transcription and image classification, among others.
However, human resources (HR) and technology analysts say the approach to talent development needs to change, to provide jobs for the upcoming technology change.
"Often criticised for being overly knowledge-intensive, Indian education is in urgent need of transition particularly in subjects relevant to STEM (science, technology, engineering & math) or computer-based education.
As technology-based jobs become prominent, so will the need to develop applied skills," noted the report. It also said there is a need for higher industry-academia collaboration.
A Ficci-Nasscom & EY report published last year noted nine per cent of the country's 600 million estimated workforce by 2020 would be deployed in new jobs that do not even exist today.
While, 37 per cent would be in jobs that have radically changed skillsets.
Top IT companies such as TCS, Infosys, Wipro and Tech Mahindra have training programmes for freshers to ensure they learn the basic skills but there has also been a constant demand from the industry majors for more employable and skill-ready graduates.
"Many multinationals, apart from Indian IT giants themselves, have established alliances with academic institutions on specific initiatives covering faculty upgradation, internships, curriculum revision workshops, research incubation, etc., aggregating the architects of the new global economy," said Alka Dhingra, general manager-recruitment at TeamLease Services.
She says institutes could introduce subjects like user experience & design, augmented & virtual reality, mobile application development, AI, ML & robotics, data science & analytics, cloud computing, cyber security.
These will be widely used across sectors.
Most of the top IT recruiters significantly reduced their hiring numbers in the past year, while re-skilling the existing workforce.
Apart from moving away from legacy systems to the emerging technologies, firms are also honing the skillsets in-house due to unavailability of relevant talent from outside.
TCS alone has imparted 861,000 digital competencies to its workforce to date.
Spencer Stuart HR consultant C K Guruprasad says digitally-skilled freshers have more opportunities to choose from.
Hence, companies also need to create a stronger value proposition for themselves.
"When the IT boom happened, it wasn't because the education system was suddenly providing IT skills but because people recognised the opportunities and acquired the relevant skillsets as the education system itself has a very long change cycle," he said.
Photograph: Vivek Prakash/Reuters