The company backs 'fastest network' claim with speedtest data; to form the theme for its IPL campaign, made up of short and frequent advertisments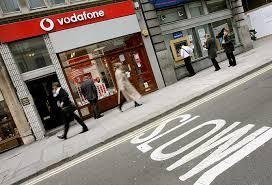 Memorable campaigns never stop haunting the brands that move on to other themes.
So, Vodafone India officials ruefully say, "Damned if you do, damned if you don't," on being asked, for the umpteenth time, when the egg-headed Zoozoos will be next seen in its campaigns.
The Indian Premier League 2015 is here, and so is Vodafone's new set of ads.
From the second IPL onwards, the British telecom network company has made it a point to pepper its broadcast with frequent, short ads that share a theme to make the most of IPL's captive audience, both on and off the grounds.
Zoozoos broke onto the scene in 2009 with no less than 30 TV ads.
Different avatars, such as a super Zoozoo to declare its 3G launch, were brought back intermittently in the following seasons.
This year, Vodafone is again highlighting its data network's credentials, albeit with a new theme. Its senior vice-president, brand communications and insights, Ronita Mitra, says, "It is important to constantly communicate the differentiation of our network.
"That is the reason to live for for any brand in this space."
The famous pug had been used in 2003 by Vodafone's predecessor, the erstwhile Hutch mobile services, to depict the network's faithful availability, an imagery retained by Vodafone and used on and off.
Then came the Zoozoos, among its most popular ads, that underlined its 3G connectivity.
Now, Vodafone has chosen to hold up short vignettes of everyday life that highlight the way we use data, spearheaded by Rajiv Rao, Ogilvy and Mather's national creative director, and the man behind most of Vodafone's ads.
Mitra says, "The network is increasingly being evaluated for its ease of data use, and our research shows that speed is the most important marker."
The operator turned to speedtest.net, founded by the Seattle-based Ookla, which offers free analysis of any user's Internet's bandwidth speed for downloads, uploads and other connection-related parametres, across the world.
Five million tests are done daily on the crowd-sourced site.
Vodafone accessed around 1.74 million data points from these tests, collected from September, 2014 to February, 2015 (each test has over 20 individual data points, hence, it would have covered around 87,000 Indian users' tests) to substantiate its claim of being the fastest 3G network. 3G is critical because Vodafone's 16.6 million 3G subscribers (as of December, 2014) account for 50 per cent of its data revenue.
By comparing its results (on Ookla's database) to other Indian operators offering 3G services, it claims its network allows 43 per cent faster uploads and 22 per cent faster downloads than the next competition.
Hence, the creative idea: Speed is good. "The campaign needed a human, emotional approach because we are translating what our download and upload speeds mean to consumers, helping them bring a smile to someone's face."
So, if in one ad fast video download helps a young man in a queue pacify a baby in front of him, in another, a quick message upload helps students have an impromptu birthday celebration in a library.
While seven to nine 30-seconders will be rolled out from Tuesday, this time Vodafone primed up its audience with two longer ads ('Farewell' and 'Haircut') over the last two weeks.
"The two gave time for the role of uploads and downloads to sink in before the multiple, smaller ads followed," says Mitra.
It must be remembered that Vodafone's Telematch-themed ads received a lukewarm response in 2012 because they were difficult to understand.
The company has booked around 350 spots for the 2015 tournament.
Vodafone increased its year-on-year digital spends, bringing it up to 15 per cent of total spends.
The digital leg will see contextual messages in the banner ads.
So, a user browsing the Internet for cricket will be reminded of how she can get live scores or follow a player on Twitter faster with the network's 3G.
The e-shopper will be reminded of how many times faster the access to flash sales will be and music lovers of how fast non-stop streaming would get on its network.
Vodafone's last reported data usage ARPU (average revenue per user), of usage above 1MB, was of that in Q2 FY-15 amounting to Rs 142, while the overall ARPU was around Rs 200.
SPEEDY ACTIVATION
There is also a three-pronged ground activation plan hinging on the concept of speed
Speed quiz: About both speed and IPL; a predictive quiz, propagated through TV, Twitter, Facebook and radio
Speed zone: In the stadium, kiosks highlighting branding and the campaign theme
The IPL fan parks: Vodafone will have its kiosks with branding, engagement and merchandise for gratification for the estimated 10,000 captive audience at each park that will sport huge screens with live feed of the matches and activities for a stadium-like feel