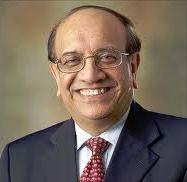 IT industry body National Association of Software and Services Companies said on Tuesday there is nothing to worry about US bill to tighten rules for American companies that outsource call centres overseas, as it will find no support on being detrimental to US corporates.

A group of six US lawmakers had recently introduced 'The US Call Center and Consumer Protection Act of 2013' in the Congress that requires overseas call centre employees to disclose their location to US consumers.

The bill gives customers the right to be transferred to a US-based call centre upon request. In addition to it, US Department of Labor can track the companies that move call centre jobs overseas and bar them from receiving federal loans and grants.

"I don't think we have to worry, many times these kind of bills have come in, I don't think there is any support for them because there will be no support for any bill that actually harms US and is detrimental to US corporate," Nasscom president Som Mittal told reporters on the sidelines of an event in Bengaluru.

"The decider in this should be US consumer and they are getting benefitted," he added.

On the recent prediction by Nasscom that IT sector hiring may decline by up to 17 per cent to 1,50,000 in the current fiscal, Mittal said, "our hiring patterns are changing; . . .there are other changes happening, today the kind of work we do- there is automation happening, we are using platforms, we are using IP which is a high value add."

"So our revenues will have non linear attitude, in the sense we are not going to hire as much percentage of people as our revenue would be."

However, the sector is still hiring and is probably the largest employer of high skilled people in this country, he added.

On the question about revalidating Nasscom's estimate of 12-14 per cent growth for the Indian software services industry in FY2013-14, due to turnaround in the US economy, Mittal said "we had factored in many of the things that are happening today when we came out with the prediction of 12-14 per cent; . . . we will look at it and revalidate in October if there is any change in the business environment."

"Good news is fundamentals of the industry remain strong, we are seeing traction, we see customers coming in," he added.

Stating that technology is at the center of all transformation he said "social media, mobility, analytics and cloud have to get integrated in to enterprise; technology should start to consumerise."

Expressing happiness on the fact that there is certainty on Telangana and Hyderabad he said, "We are happy that uncertainty is over; . . . We are also happy that there are several locations in the new Andhra Pradesh like Vijayawada, Vizag, Kakinada where industry also exists."

"We do hope as the new government is established in Andhra Pradesh, we will get higher impetus," he added.
Image: Som Mittal