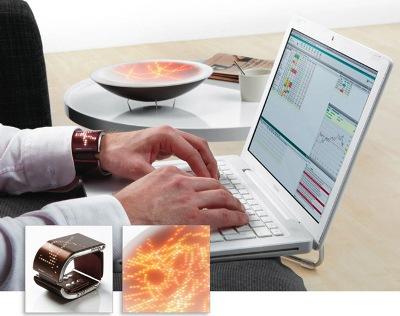 Call it the ultimate credit crunch gadget -- a bracelet which tells you when you are too stressed or emotional, and helps cope with them.
Researchers at Europe's biggest consumer electronics maker Philips have developed the bracelet as part of a system which warns investors when they're about to make a decision to buy or sell stocks while feeling overly emotional.
According to the researchers, the bracelet supposedly feels emotional states and sends radio signals to the bowl. As the user's feelings intensify, the bowl glows yellow, orange and finally red.
"The emotion-detecting technology is a 'galvanic skin response sensor' It's a very nice way of saying it measures the way you sweat," the 'Daily Mail' quoted Philips design arm Director Geert Christiaansen as saying.
According to the researchers, home investors often don't act purely rationally. "Their behaviour is influenced by emotions, most notably fear and greed, which can compromise their ability to take an objective, factual stance."