Analysts are of the opinion that 55 may emerge as the new age to retire for techies in India
Illustration: Uttam Ghosh/Rediff.com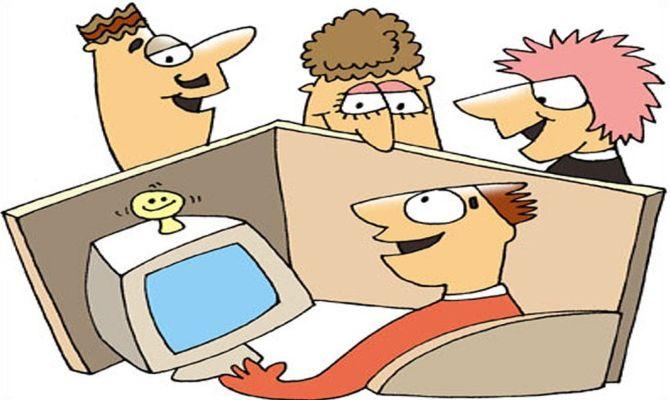 At a time when life expectancy is seeing an upward trend, some Indian IT services companies have started reducing the retirement age of employees.
With this move, they are looking to optimise costs as the need for new skills takes precedence over seniority.
Recently, Tech Mahindra reduced the retirement age of its 'U' band of employees to 55 from 58.
'U' is the entry-level band at the Pune-headquartered company constituting staff from freshers to seven years of experience.
The largest number of the company's employees fall under this category.
Similarly, HCL Technologies has already reduced the retirement age of its employees to 55 some time ago.
Analysts are of the opinion that 55 may emerge as the new normal for retirement in tech services companies with other big firms following suit.
This move would push the need for a younger workforce.
Also, alteration in the established employee pyramid structure, with lesser uptake of freshers, is the other reason behind such a move.
"With the importance of digital services growing, the industry needs to be more agile.
"It is largely believed that a younger workforce can meet these changing dynamics.
"So, reduction in the retirement age is a natural move," said V Balakrishnan, chairman of Exfinity Ventures.
Balakrishnan is also a former board member and chief financial officer at Infosys.
A drastic drop in campus hiring has also changed the pyramid structure of the manpower-intensive IT services space that on an average spends around 55 per cent of its operational cost on employee emoluments.
"When the whole pyramid is changing with the number of freshers falling, companies don't need so many managers as they used to. Also, automation is playing some role," Balakrishnan added.
Net employee addition of the top four firms - Tata Consultancy Services (TCS), Infosys, Wipro, and HCL Technologies - in recent years reflected this trend.
In the year ended March 31, the top four firms added 13,972 employees (taking into consideration the number of people who exited during the year) compared to 59,427 in 2016-17.
The fall in numbers was driven by lesser addition of new hires through campus recruitment.
The move of some IT companies is in stark contrast to the steps taken by a few state governments and central government agencies which have raised retirement ages in the light of increasing life span of the general population.
In the recent past, the age of superannuation for doctors and teachers have been raised by many state governments.
"It's not just that the IT services companies are lowering the retirement age, it's a phenomena across the private sector.
"I think, 55 will be the new normal (of retirement age) in the private sector unless you stay relevant for the industry," a senior official of a large HR consultancy firm said.
He also said that apart from reducing the age of retirement in the service contracts, employers are also offering voluntary separation options to staff for reducing the high cost of resources.
Last year, Cognizant Technology Solutions (CTS) had offered voluntary separation package to around 400 senior employees for which it spent around $35 million towards severance cost.
Also, global IT services firm IBM was reported to have reduced around 20,000 jobs in the US during the past five years with employees falling under the age bracket of over 40.
This, however, could not be independently verified.
"Retirement age is a reflection of the evolving change in the IT services industry.
"As the industry goes through more digital transformation, the IT services industry may see more such instances," said Pareekh Jain, managing director, India, at HfS Research.
Currently, the retirement age at Infosys and TCS is 60 while it is 58 for Wipro.
For US-based firms, the labour law doesn't mandate any retirement age, enabling an employee to work till he/she wishes.
According to industry experts, no restriction on retirement age in the US has led to a situation where many senior executives from India are opting for overseas postings when they approach the age bracket of 50.
"This is different from earlier times when people used to prefer overseas posting at a young age and normally come back as they age," an analyst with a global research firm said.
"That's why we have seen more applicants for L1 visa that allows inter-company transfers, he added.