A report by search giant Google based on the search activities on Google Maps in Mumbai, Delhi and Bangalore says that hotels were the most searched for destinations across all these cities.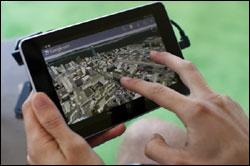 The report said that while most Mumbaikars and Delhiites search for restaurants and hotels, most of the search queries on Google Maps originated in Bangalore were for shopping malls and educational institutes.
The search results are based on the review of the search activities on maps.google.co.in for August 2012, the internet company said.
"Overall, hotels were the most searched for destinations across all three cities – The Imperial emerged as the most searched for hotel in Delhi; Mumbaikars were busy keying in The Trident, making it the most popular hotel on Google Maps, and The Leela Kempinski was the most searched five-star property in Bangalore," said the report.
The review found that most people in Delhi and Mumbai, who used Google Search during the period are absolute foodies, with Karim's and Hard Rock Café being the top searched hangout joints.
In Bangalore, Phonenix Market City shopping centre and IIM Bangalore were the most searched destinations on Google Maps. "Educational institutes, particularly engineering colleges, represent another category where Bangalore stood out," it said.
The other frequently searched destinations in Bangalore on included NIFT, Bishop Cotton Boys school, Jayadeva Hospital and Narayana Hrudayalaya.