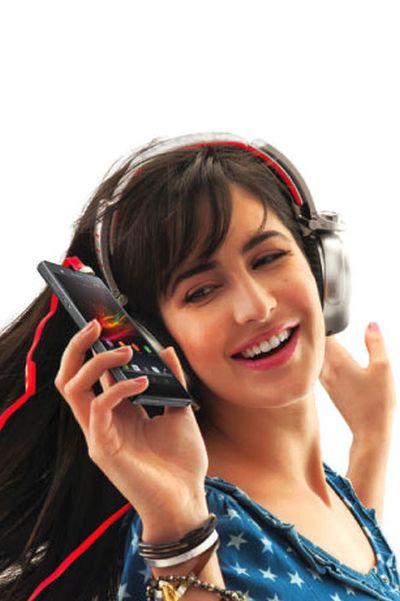 Telecom Minister Ravi Shankar Prasad on Thursday ruled out an increase in the telecom call rates because of the record auction bid for spectrum services that received offers of Rs.1.09 lakh crore.
"I am seeing a huge campaign that mobile rates will go up. A person very familiar with telecom industry has given me analysis. The spectrum will be with operators for 20 years.
"As per the analysis, the yearly load on telecom operators is going to be about Rs 5,300 crore...and 1.3 paise per minute call," he said.
Prasad was countering reports of industry experts terming the auction-determined spectrum as very high that will lead to hike in mobile call and other services rates.
The spectrum was sold at about 68 per cent premium, for Rs 1,09,874.91 crore. At the base price fixed by the government, its value was Rs 65,463.40 crore.
About 11 per cent remained unsold which also included 800 Mhz, 1800 Mhz and 2100 Mhz (3G) bands.
"I believe when entire regime is conducted in fair and transparent manner, people do trust. I would like say one thing to my esteemed predecessor who talked about zero loss that if they would have done what I have done they would have got same result," Prasad said.
Of the record Rs 1,09,874.91 crore received in the 19-day auction that concluded yesterday, the government will get Rs 28,872.7 crore within 10 days but Prasad wanted the telecom operators to pay the upfront money within six days to help the government meet its budget targets of the 2014-15 fiscal.
Ideal Cellular, which provides mobile services using GSM technology, bid a maximum of Rs 30,306.98 crore to buy spectrum in the 900 megahertz, 1800 MHz and 2,100 MHz bands.
Airtel bid Rs 29,130.20 crore in the same bands, which also saw Vodafone commit Rs 29,959.74 crore. New entrant Mukesh Ambani-run Reliance Jio bought radiowaves that carry mobile telephony calls and data in 800 MHz and 1800 MHz for Rs 10,077.53 crore.
His younger brother Anil's Reliance Communication also bid in the same bands but walked way with lesser spectrum for Rs 4,299.13 crore.
While Norway's Telenor was the only company out of the 8 that participated in the auction but did not to win any radiowaves. Tata Teleservices bought Rs 7,851.33 crore of spectrum in 800 MHz and 1800 MHz. Aircel will pay Rs 2,250 crore to buy spectrum in 1800 MHz band.
"In the 2010 spectrum, we collected Rs 1.06 lakh crore but against that there was a Rs 30,000 crore share of BSNL and MTNL against the auction allocated to them earlier. This time there is no component of BSNL and MTNL. Therefore, it is the highest in the history of Indian telecom," Prasad said.
He further said: "The first instalment is to be payed in 10 days at outer limit. We still have six days in this financial year. National revenue is equally important and the image of the country. I will appeal to all the bidders to pay by March 31."
The minister added that before the start of the auction there was campaign against the Department of Telecom that despite telecom regulator TRAI's recommendation very little spectrum is being put for auction.
"My department was particularly singled out for 2100 Mhz that you ought to have taken 15 Mhz additional. I was criticised for that. We have offered 85 Mhz in 2100 Mhz band of which 15 Mhz in three place remained unsold. Therefore, we were right," Prasad said.
All the companies willingly participated in the spectrum auction which went on for 21 days and succeeded because the rules were clearly laid down before the process started, he added.
The minister said this spectrum auction has been most successful of all since 2012. "In this auction, about 89 per cent of total spectrum put for auction got sold," Prasad said.