Trai plans to allow consumers to change operators without changing set-top box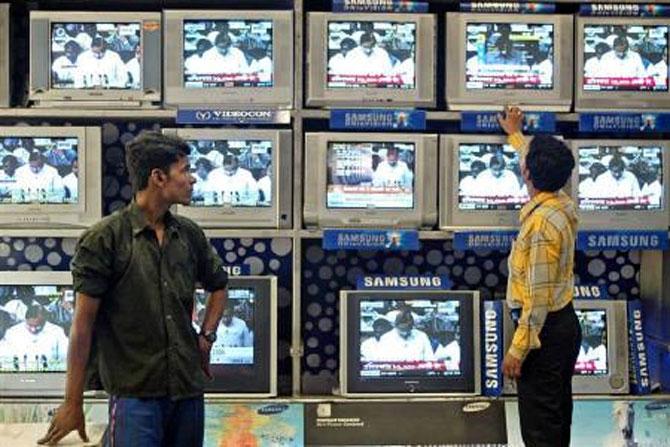 The Telecom Regulatory Authority of India (Trai) will soon allow interoperability between cable service and DTH (direct-to-home) service providers, allowing users to change their cable operators, similar to the telecom segment.
As of now, cable operators and DTH service providers offer their services bundled with a set-top box which comes at a cost of Rs 1,500-2,000. However, if a consumer is not satisfied with his service provider, he is forced to buy a new set-top box from the other operator because of technical issues. Even the amount paid for the box is non-refundable.
Trai is framing its views on the issue and the final guidelines will be out within a couple of months, said sources. A consultation paper on draft tariff order, prescribing framework for commercial interoperability of customer premises equipment — set top box — in DTH services was floated in February last year.
However, the final recommendations are pending. Trai will now float a new concept paper on the same issue asking for ways to implement interoperability.
"The idea is to allow operability between cable operators and DTH service providers just like we can use our mobile phones. This will help consumers immensely and will promote competition while improving quality of services," said a senior Trai official. In telecom segment, mobile number portability is allowed, enabling users to change service providers while retaining their mobile numbers.
This proposed Trai move is also likely to bring down the cost of set-top box. The concept paper will seek inputs from the industry and consumers. "Trai will work with all stakeholders to come out with standards and specifications for the set-top boxes to make portability a success in the cable broadcasting space," said a source.
The smart card, which has a device similar to mobile SIM, will work on any set-top box, regardless of the operator.
Tata Sky, Dish TV, Bharti Airtel, Reliance Group, Videocon and Sun Direct are the major players in DTH space, which is growing rapidly in urban areas. DTH pay-TV sector is expected to generate revenue of $4.04 billion by 2018, growing 19 per cent annually, from $1.71 billion in 2013, according to a last year report by Media Partners Asia (MPA).
India has been digitising cable services in phases, making it mandatory to have a set-top box to watch television. By the end of this year, India plans to shut analog TV signals altogether. Out of 170 million total households, around 100 million have cable TV subscription. While all urban areas were digitised by December 2015, rest of India will be covered by December 2016.
Image is used for representation purpose only