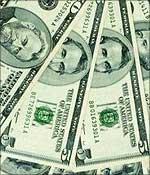 Globally, the Sony image may have taken a beating with hackers making merry with the data of Playstation users.

But closer home, the company's joint venture with Ericsson -- Sony Ericsson -- is leveraging the appeal of mobile gaming to propel its brand presence among youth.

Beginning Thursday, the company will launch what it claims is India's biggest mobile gaming tournament across 11 cities.


Over the next four weeks, users will get to play its recently-launched Xperia PLAY -- the world's first PlayStation-certified smartphone powered by Qualcomm's (Snapdragon) mobile processor, "bringing console quality gaming experience to end users".

Christened 'Be The Master of Games', the corporate gaming championship, according to Prasun Kumar, Marketing Head, Sony Ericsson India, hopes to reach out to more than 100 organisations.

The tournament will run across 44 Zapak Gameplexes in 11 cities. Indian gamers will come together to compete for the title of 'Best Gamer,' and will have the opportunity to use Sony Ericsson's Xperia PLAY smartphone. The Xperia model has over 100 game titles and "offers a broad range of games that appeal to all types of gamers".

While Sony Ericsson India has collaborated with India's largest gaming company Zapak to create experiences around the Xperia PLAY, it has also partnered with Qualcomm which powers the Xperia PLAY with the Snapdragon mobile processor which 'works to power the high-performance, console quality game experience on the Xperia PLAY with extended hours of game-play between charges', according to Sandeep Sibal, vice president of Business Development for Qualcomm India and South Asia.

Sony Ericsson India has also tied up with Tata Docomo which will provide the event participants free data service for three months.

"Gaming is incomplete without data play. Here's where Tata Docomo fits in. It will help them service high ARPU potential customers," explains Kumar.

Sony was earlier a marginal player in the global cellphone market with a share of less than 1 per cent in 2000.

It was also struggling in this area with losses but wanted to focus more on this area.

By August 2001, Sony and Ericsson had finalised the terms of the merger announced in April.

In India, though, Nokia is a leader with around 49 per cent share followed by Samsung (17 per cent), LG and Blackberry (5 per cent each), Micromax (4 per cent) and Apple and HTC (1 per cent each),
according to Deloitte figures.
Where does that place Sony Ericsson with its 7 per cent share?
"Internet consumption is on the rise in high-end devices. We estimate that one out of every four people connect to the internet using mobile devices.
"Consumers use it primarily for social networking, surfing the net and mobile gaming. We are also concentrating on the Android segment (claims to have an 11 per cent marketshare)," asserts Kumar. He believes this strategy will soon give his company an edge.
Fusing communication and entertainment has been at the core of Sony Ericsson's offering since the start of the joint venture in 2001.
Known best for its Walkman and Cybershot brands, Sony Ericsson has over the last couple of years, sharpened its focus on interactive digital and social media channels.
"This is where our target audience -- the youth -- is," asserts Kumar.
He is banking on "experiental marketing" which allows users a touch and feel experience.
The company distributes its brand primarily through its 'experience' stores, Sony Centres and Exclusives (smaller stores), multi-brand outlets like Croma and "mom and pop" stores.
He also believes the free bandwidth that the gamers will get will incentivise them.
However, his company is also promoting the event with TV commercials done jointly with Tata Docomo.
Research confirms the appeal of mobile gaming which is a Rs 280-crore (Rs 2.8 billion) market and is expected to grow at a CAGR of 45 per cent to reach Rs 1,740 crore (Rs 17.4billion) by 2015, according to a KPMG-FICCI report.
The rising number of wireless subscribers coupled with increasing penetration and affordability of data enabled handsets provides a large addressable market for the gaming industry.
The advent of 3G is expected to ease congestion of networks and improve the overall gaming experience, notes the report.
The growth in global ad spend on mobile games, too, will be fuelled by increasing brand interest in mobile as an advertising channel, and by apps, in which games are the dominant sector, according to Juniper Research.
To strengthen its brand and give an impetus to its phones based on the Android (Google's operating system for cellphones) platform in India, Sony Ericsson has also appointed P Balaji as managing director for its Indian operations.
He will take charge on July 1.