In a move that is expected to give a boost to the fledging software product industry in India, a few industry veterans, investors and software product companies have joined hands to form a think tank.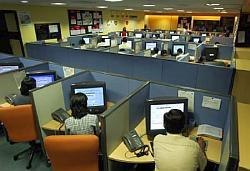 The group to be known as Indian Software Product Industry Round Table or iSpirt, would work in expanding the software product development ecosystem in India and would work closely with trade bodies including Nasscom in providing policy prescriptions.

The think tank has around 30 product start-up companies and individuals including Nasscom product forum chair and former Yahoo! India R&D head Sharad Sharma, Tally Solutions' co-founder & managing director Bharat Goenka and InMobi's co-founder and CEO Naveen Tewari, as its members.

"In India, there are not many think tanks. Through this initiative, we are trying to help and create an ecosystem working with product companies," said Sharad Sharma, one of the founding members of iSprit.

He
said around a dozen of the founding members of iSpirit are members of Nasscom and they would continue to be associated with Nasscom.
"The new initiative is not for competing with Nasscom; this will be complimentary to what Nasscom is doing." Sharma added.
iSpirit will be supported primarily by grants and contributions from its member companies.
In the first year, iSpirit will concentrate on initiatives like iSMB and M&A Connect through which it is trying to help SMB product companies and merger and acquisitions.
Earlier, there were media reports that the group had split from Nasscom and was forming a separate association for the software product industry. In a statement issued on Monday, Nasscom said the reports are factually incorrect.
"Nasscom is a member-led association and has over 1,400 members which includes over 300 software product companies. Nasscom has a defined focus and initiative for the software product sector, and will continue to grow and contribute to build this sector," the statement said.