Investors hope the new flagship Galaxy S6 smartphones will help the company's profits rebound from 2014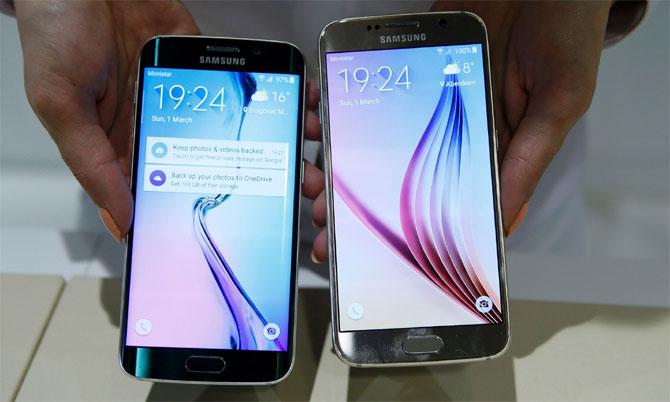 Samsung Electronics Co Ltd overtook Apple Inc to recapture the title of world's top smartphone maker by volume in the first quarter of 2015, research firm Strategy Analytics said on Wednesday.
It said Samsung shipped 83.2 million smartphones worldwide and captured 24 per cent market share in the quarter, down from 31 per cent a year earlier but better than Apple's 18 per cent.
"Samsung continued to face challenges in Asia and elsewhere, but its global performance has stabilised sufficiently well this quarter to overtake Apple and recapture first position as the world's largest smartphone vendor by volume," Strategy Analytics executive director Neil Mawston said in a statement.
To aggressively pursue sales of cheaper phones
Samsung will be aggressive in its sales strategy for mid-to-low end smartphones in emerging markets, including on pricing, a company executive said on Wednesday.
Park Jin-young, a vice president for Samsung mobile division, also said sales of the company's new mid-tier products like the Galaxy A and Galaxy E series should remain firm in the second quarter.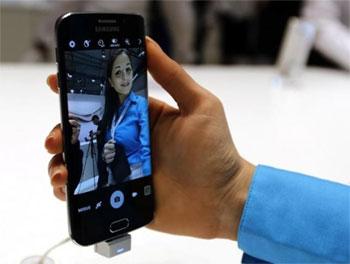 Mobile margins not out of the woods
Samsung may have put a floor under its mobile margins, but sceptics say profits will undergo a new test with the latest flagship Galaxy smartphones, among the most costly the South Korean company has ever made.
Samsung's mobile devices division, which accounted for nearly 60 per cent of total profit last year, boosted its operating margin to 10.6 percent in January-to-March, according to the company's final quarterly results released on Wednesday.
That's the highest in three quarters. Analysts say Samsung's roll-out of new mid-range products with revamped designs in key markets such as India likely boosted sales.
Mobile earnings slumped 42 per cent last year due to intense competition in both the top and low-end segments. Samsung was forced to dump unsold inventory at steep discounts, pushing quarterly margins into the single digits for the first time since 2010.
Investors hope the new flagship Galaxy S6 smartphones that went on sale earlier this month will help the company's profits rebound from 2014. Samsung is expecting record shipments. In April-to-June, mobile margins may rise to 13.6 per cent with the shipment of 22 million Galaxy S6 phones, IBK Securities analyst Lee Seung-woo estimated.
But some analysts say they need to see sales data before determining whether margins will extend their uptick. Difficulty in producing enough of the new S6 phones to keep up with demand could be a short-term constraint. Samsung would also need to contend with top-end rival Apple, which sold 61.2 million iPhones in the quarter ended March 28.
"The second-quarter performance should be a bit better than the first, but I would need to see concrete sell-through data for the business before determining whether there will be a sustained earnings recovery," said Hana Daetoo Securities analyst Nam Dae-jong, noting that recent share price weakness for Samsung hints of some investor caution.