A high-level government review committee has given its stamp of approval on a decision to block 306 accounts being used on micro-blogging site Twitter in the wake of communal violence in Assam's Kokrajhar district and largescale migration of people from the South.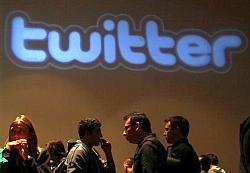 These accounts, according to the review Committee, had the potential to inflame communal tension in the country and some morphed pictures were uploaded that had led to clashes in some parts of the country.

Secretary of Department of Electronics and Information Technology (DeitY) told the review committee comprising Cabinet Secretary Ajit Seth, Telecom Secretary R Chandrasekhar and Legal Affairs Secretary B A Agarwal that he had held a meeting with representatives of Google, Twitter and Facebook and asked them to provide details of the up-loaders of "objectionable" contents.

However, none of them provided any details, the DeitY was quoted as saying in the minutes of the meeting held recently in the Cabinet Secretariat.

The committee was reviewing the 310 Twitter and Facebook accounts that were blocked after the communal clashes in Kokrajhar in Assam.

Following these clashes, migration of Northeast residents was witnessed from Bengaralu, Pune, Hyderabad, Lucknow and Patna.

The government has been alleging some mischievous elements were using the social networking sites for fomenting communal tension and had also issued an advisory asking the websites to remove
such inflammatory pictures or articles.
"However, such inflammatory and harmful contents continued to appear on the social networking sites despite the advisory and the request made by DeitY," the meeting noted.
Cracking the whip, the DeitY had blocked 310 accounts on Twitter and other social networking sites last year and the committee had met to confirm the same order.
However, three twitter account holders and a website owner deposed before the committee and furnished written undertaking to remove the objectionable material after which they were taken off from the blocking list.
In case of other 306, the Committee said these do not merit any intervention and therefore they would remain blocked under section 69A of Information and Technology Act and Information Technology (Procedures and safeguards for Blocking of Access of Information by Public) Rules 2009.
According to Section 69A of IT act, the government can block or ban any such material available on the Internet which can be detrimental to the country's sovereignty, integrity and security.
The Information Technology (Procedures and safeguards for Blocking of Access of Information by Public) Rules 2009 lays down the procedures, guidelines for blocking of the website or information generated, transmitted via the Internet for the general public.
The rule makes provision for an officer not below the rank of Joint Secretary shall be designated by the central government for issuing a direction for blocking for access by the public any objectionable website.