Reliance Communications (RCom) has started taking baby steps to fix its debt problem. After three years of trying and failing, the company has finally been able to make some progress in monetising its assets to retire high-cost debt.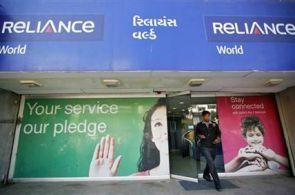 In the last few months, it has managed to clinch two deals with Mukesh Ambani-controlled Reliance Industries Ltd (RIL).

RIL's plans to enter the telecom sector has created an opportunity for RCom to lease its idle intra-city cable network as well its tower infrastructure.

The intra-city cable leasing deal will give RCom Rs 1,200 crore (Rs 12 billion), which will be used to clear some of its debt, thereby positively impacting its interest costs.

The tower deal, on the other hand, is expected to give RCom Rs 5,000-6,000 crore (Rs 50 - 60 billion) from securitisation of receivables from Mukesh Ambani's Reliance Jio, according to estimates prepared by Axis Capital.

"The tower rental deal with Reliance Jio implies an incremental steady rental revenue of Rs 800 crore (Rs 8 billion) per year and an incremental EBIDTA (earnings before interest depreciation tax and amortisation) of Rs 700-750 crore per year," said a results preview by Motilal Oswal.

These measures will help the company pare down its debt of Rs 38,400 crore (Rs 384 billion), which takes its gearing to 5.4 times of its pre-tax profits.

However, the full impact of these steps will become visible only slowly. Motilal Oswal expects its net debt to become 2.5 times of annualised EBIDTA by 2015-16.

"The payment for sharing of inter-city optic fibre cable and tower will start from next year. Reliance Jio is yet to start operations and its tower usage will start only then," says Daryl Phillips, senior telecom analyst at FinQuest.

Alok Shende, principal analyst and co-founder of Ascentius Consulting, says that there is no risk of payments from Reliance Jio.

The issue is: When will the cash flows start to trickle in? "If Reliance Jio launches in 2014, there would be no accruals before that," he says.

Meanwhile, RCom is gearing up to put other assets on sale as well. Plans are already afoot to sell a 130-acre plot in Navi Mumbai.

However, this plan too might take as much time as its other deals to fructify, say analysts. "That can be over an even longer term, with regulatory and local body approvals," says Shende.

RCom's stock has been keeping up with the deal announcements. In early April, prior to the announcement of the inter-city fibre deal with Reliance Jio, the company's stock was trading at Rs 57.

Since then, it has appreciated 141
per cent even as the broader market has remained volatile. In the last one week, the RCom stock has been hovering in the Rs 135-140 band.
Many analysts believe the rally has been fuelled by rumours. "I don't see any justification for the increase in share prices," says Phillips.
"There are rumours in the market that Reliance Jio will completely take over RCom, which is why the stock is rallying," says a stockbroker who does not want to be named.
RCom has been stepping up its efforts to draw in more customers. The dual-technology operator is now putting its weight behind GSM services, against its earlier focus on the CDMA business. It has also cut its 3G tariffs and brought them on a par with 2G data rates.
This "game changing" move, the operator believes, will help it bag high-value customers from other telcos. RCom has 3G operations across 13 circles, and had 7.2 million 3G subscribers at the end of March 2013.
"RCom aims at 40 per cent share of the fast-growing smartphones market," the company said recently in a press release.
Shende believes that this move will help increase the operator's 3G revenues. "But will it be enough?" he says. The percentage of revenue contribution from 3G services is still very low for the entire industry.
This is one of the many moves by the company to improve the quality of its subscribers. In the last two years, the company has taken quite a few measures like cutting down free minutes, and raising call rates in order to create a healthier subscriber base.
The company's active subscriber rate is currently 86.6 per cent of its 123 million subscribers.
The percentage of active subscribers grew after it undertook two rounds of customer clean-up, one in December last year and the other in February this year, taking away 36 million inactive subscribers out of its networks.
Along with RCom, the entire telecom industry is undergoing a transformation. The number of subscriber additions have gone down and in some cases have even turned negative. These revenues are not being supplanted by growth in minutes of usage or by value-added services.
"Increase in 3G revenues will build confidence in the company and help recover the investments made in the service. But, it is very unlikely that there would be an immediate improvement in other areas of performance like voice and enterprise business," says Shende.