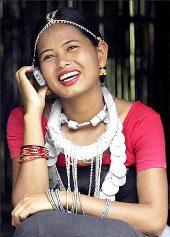 Anil Ambani-led Reliance Communications announced on Wednesday MobileNet Plan, which allows unlimited mobile internet access to its post-paid and pre-paid subscribers at Rs 99 per month.
The plan, first initiative by the company to roll out its 3G services, will allow customers access to social networking sites, instant messaging applications, chat services and email accounts like yahoo, gmail and hotmail.
They will also be able to download free multimedia content.
"This special mobile Internet plan offers seamless connectivity to the Internet on mobile across the country and our customers will be allowed unlimited access to internet and any sites of their choice on the move using the mobile as an intermediate," Reliance Communications' Marketing -- Wireless Business president, Mahesh Prasad, said.
RCom's Mobile Internet Plans also offer lower subscription rates for the convenience of the customers including Day Pass at Rs 5, Weekly Pass at Rs 29, Fortnight Pass at Rs 51, the company said.
RCom, as part of its business outlook, expects the GSM business to make significant contribution to its mobile data revenues and usage.
It's rolling out the MobileNet Plan across 24,000 cities and 600,000 villages in India.