Reliance Communications on Tuesday launched its 3G services in the three districts of central Kashmir and promised to cover the whole Valley in the next two months.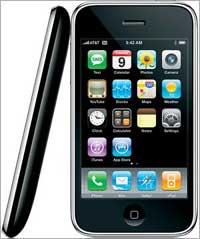 With the launch, RCom became the first private company to launch the service in Kashmir Valley.

Vivek Kumar, the company's executive for the state told a news conference that the north Kashmir health resort of Gulmarg and south Kashmir tourist resort town Pahalgam would be provided the 3G services within the next one month.

He said that while providing the 3G service in the Valley, the company was strictly abiding by the directives of the central telecom ministry and also the security guidelines governing such services.

"Recently, we launched 3G services in Chandigarh, Punjab, Jammu and Mumbai," he said.

The company executives said with the 3G services in place, subscribers in Kashmir would have access to an Internet speed of 7.2 megabytes per second, 110 television channels, video conferencing, social networking and also mobile cinema.

"Reliance Communications will lead creation of a wire-free India through launch of affordable 3G service for all," he said.