Reliance Communications on Monday said it has outsourced operations and management of its network in northern and western India to Ericsson in a $1 billion agreement spread over eight years.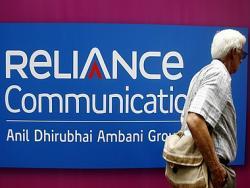 The contract would cover 100,000 kilometres of fibre and mobile infrastructure in 11 telecom circles of RCom, across North and West of India including Delhi and Mumbai, a joint statement by the two companies.

The eight-year agreement is valued at $1 billion, it said adding 5,000 employees of RCom will join Ericsson in this regard.

"Given the complexity of network increasing with platforms, technologies and application offerings, we are banking on the experience, innovation and technical expertise of Ericsson to improve the productivity of our network," RCom's chief executive officer for Wireless Business, Gurdeep Singh said.

As per the contract, Ericsson will manage the day-to-day operations across wireline and wireless networks and will take over responsibility for field maintenance, network operations and operational planning of RCom 2G, CDMA and 3G mobile networks, it added.

The partnership
will allow RCom to free up resources to focus on user experience, as well as improving innovation power and speed across the specified geographies, the statement said.
"With this partnership, Reliance will increase focus on their core business and innovation. We are pleased to welcome more than 5,000 employees who will join us from Reliance Communications," Ericsson's executive vice president and head of business unit global services Magnus Mandersson said.
Ericsson will be responsible for improving network performance and ultimately service quality, with the goal of increasing customer satisfaction and retention, the statement said.
"This is one of the first times that wireless and wireline enterprise network is being outsourced to deliver world-class service and performance assurance," RCom's CEO for Global and Enterprise Business Punit Garg said.
RCom infrastructure covers 24,000 towns and 600,000 villages in India to which it offers converged services including voice, data and video, it said.
Under the agreement, Ericsson will also work closely with RCom to identify opportunities to introduce new services and expand its existing businesses to help realise full potential of its network.