Social networking site Facebook has appointed a former senior Bush administration regulator, Tim Muris, with a view to defend its privacy practices, says a media report.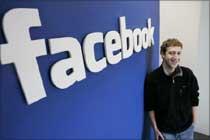 "Facebook has hired a former senior Bush administration regulator in Washington to defend its privacy practices as it confronts increasing scrutiny on Capitol Hill and the federal regulatory agency charged with consumer protection," the Financial Times reported.
Muris, the former chairman of the Federal Trade Commission, would help Facebook in its move to defend against the criticism surrounding the social network's privacy policy which has actuated a FTC investigation.
The Electronic Privacy Information Centre, an advocacy group, last week filed a complaint against Facebook and asked the FTC to investigate recent changes made by the company that make more information public by default and automatically share information with other websites.
"These changes violate user expectations, diminish user privacy, and contradict Facebook's own representations," the report said citing Epic.
Facebook is also facing trouble on Capitol Hill. Last month, lawmakers called on the company to stop automatically sharing user information with third-party websites and to streamline its privacy policy, it added.
Muris, a senior Bush administration official, served the FTC from 2001-2004, before joining O'Melveny & Myers as a member of counsel.
According to the publication, when the company began ramping up its presence in the US last year it hired Tim Sparapani, then senior counsel for the American Civil Liberties Union, which has close ties to some of the same groups that are most critical of Facebook.