Email sent from these addresses is supported by leading service providers like Gmail and Microsoft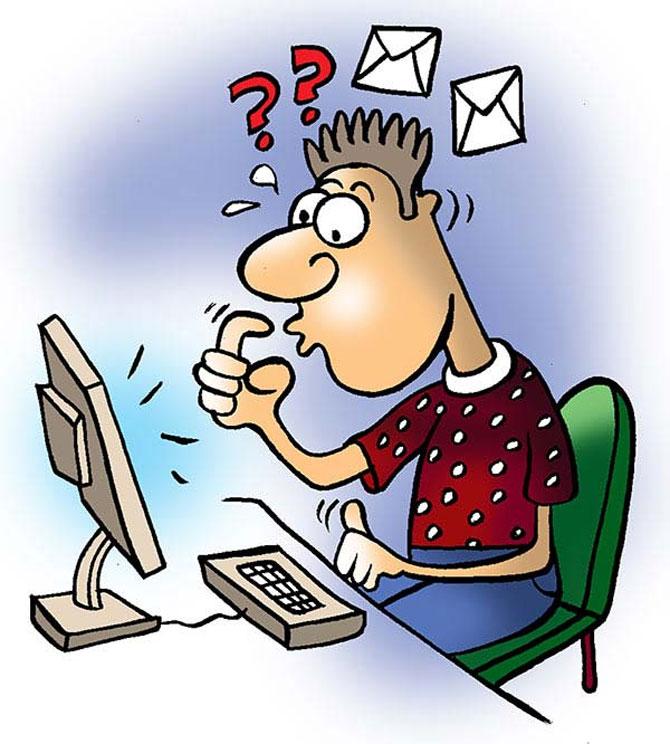 Startup Data Xgen Technologies has started a paid email address service in Hindi characters or Devanagari script, and plans to roll out free registration of such IDs on the lines of Gmail, Outlook and Yahoo soon.
"A few hundred IDs have been created till now on .bharat domain, which is available in Devanagari script. Anyone interested in Hindi script ID can visit our website and buy email package as per their need," Data Xgen Technologies founder Ajay Data told PTI.
Email sent from these addresses is supported by leading service providers like Gmail and Microsoft.
"Besides communicating in Hindi, people can send emails from addresses created in Hindi script to Gmail, Outlook and some of the other addresses. We wish to start a free email id on .bharat domain soon just like Gmail of India for Hindi domains and soon we will work with government to do that," Data said.
To bring more people on Internet, government is pushing website and email addresses in Hindi or Devanagari scripts.
The National Internet Exchange of India (NIXI) has asked domain or website name sellers to provide free .bharat (in Devanagari script) to everyone who buys a ".in" domain name.
In a meeting held at the ministry of electronics and IT, Google and Microsoft said that their email services accept and can send messages to email addresses created in Hindi or Devanagari script but they do not have immediate plans to provide such email addresses.
When contacted, Google shared a blog post in which it said, "Language should never be a barrier when it comes to connecting with others and with this step forward, truly global email is now even closer to becoming a reality."
The blog mentioned that it has added 13 languages for Gmail services, which includes Afrikaans, Chinese (Hong Kong), Georgian, Khmer, Lao, Mongolian, Nepali, Sinhala, and Zulu.
Microsoft said that it continues to enhance capabilities and make it easy for users to use and adopt local languages using its technology and this includes domain names in local languages.
"The current versions of Internet Explorer 11, Microsoft Edge and MS Outlook 2016 all support Indian languages including Hindi and internationalised email addresses," a Microsoft spokesperson said.
Illustration: Uttam Ghosh/Rediff.com