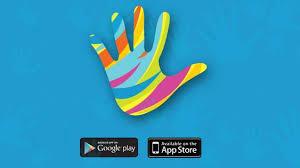 Haptik combines search and commerce to help users get things done with a message

As life becomes fast-paced, who wouldn't want to own a genie like in the Arabian Nights that could fulfill tasks and solve problems?
Haptik, a personal mobile assistant, is aimed as the new-age genie, to alleviate our day-to-day pain points by getting things done and problems solved over chat.

Users simply send a message on the Haptik app and a virtual assistant responds within minutes.
It could be anything from getting the best online shopping deals, making a salon booking, finding the cheapest flight for the next holiday, customer support from a bank or simply waking up on time.

Haptik is the brainchild of Aakrit Vaish, a former executive at Flurry, a US-based mobile analytics and advertising solutions firm, and Swapan Rajdev, a developer associated with the much-discussed Snake Classic app.

The USP

"Weirdly enough, the problem of easily finding things on a smartphone is still way too complicated," says Vaish.
"Going to a browser and opening a bunch of tabs is a cumbersome activity, which was easy on the desktop web but a pain on the five-inch screen.
"And, you can only have so many apps on your phone to transact on infrequent activities.
"The whole one-stop shop nature layered on top of a messaging interface is what really wins over users."

Haptik is rightly placed, considering the three hottest trends in Indian technology right now -- mobile, messaging and on-demand services.
"Along with that, everyone in the space understands that search on mobile is still an open space -- the Google search bar is not the most native experience," Vaish adds.
Currently, the company offers services in 10 channels or segments such as shopping, recharge, reminders, travel, movies, food, etc.

The company works with various partners, including DineOut, Mr. HomeCare, CoverFox, CouponDunia, BookMyShow and eCourierz to fulfill various tasks. It has started generating revenue through an assisted transaction model and is monetising about 10 per cent of its chats.
The aim is to take this figure to 50 per cent in a couple of months.
The company is not in a rush to break-even.

Vaish and Rajdev are being assisted by a team of 33 individuals and 210 contract workers.
The app has managed to attract a lot of interest in the market. An active user base of 100,000 in a little over a year of going live reveals the user interest in the app.
According to the textbook of venture capitalists, user interest is often directly proportional to investor interest.
The company had raised $1.1 million in Series-A from Kalaari Capital in September 2014 and angel investors Vishnu Mohta, Sanjay Nath, Abhishek Shah, Miten Sampat and Vivek Kumar. The firm is currently in talks to raise more funds.

"Haptik is essentially the portal for mobile. On the web, you would typically search and go through a bunch of links.
"On mobile, you will send a message, go through a bunch of curated responses, and make a transaction. We are super excited about the impact the company can have on consumer internet as a whole," says Rajesh Raju, managing director at Kalaari Capital.

Opportunity
With the advent of mobile commerce, smartphone users spend considerable time on their devices, messaging and transacting. Haptik is an intersecting point for both commerce and search.

"Search and commerce have always been among the largest of opportunities in the internet era. You use the internet to look for information and buy things, and we believe a messaging interface like Haptik is how this will happen on the smartphone," says Vaish.

Competition is aplenty, with the likes of similar models like HelpChat, Lookup and even Facebook's recent addition, M, and other on-demand hyper local services such as LocalOye. The market is fairly young and, hence, there's a lot of room for innovation, feels Vaish.

The road ahead
The Haptik team looks to bet on machine learning and natural language processing to aid assistants in providing quick and right answers.

The Mumbai-based company is growing at 20 per cent month-on-month in chat volume, downloads and user addition put together.
As Haptik enters its next stage of growth, the company looks to scale up to a million active users by the year-end.
Exploring a few foreign markets in Asia and Africa are also on its radar. On the product side, Haptik looks to continue improvising the mobile app and scale up machine learning or natural language processing efforts.

From a technology perspective, 25 per cent of responses are already automated on the platform and the company looks to take this to 50 per cent soon.

"While the platform is free for users, there are plans to introduce assisted calls and round-the-clock services as paid services.
"People, capital and rate of growth are the major challenges," says Vaish.

"A business like ours requires significant capital to keep growing fast, which is what is usually the case with a new consumer category like ours."

EXPERT TAKE: Deepak Mavinkurve
Crumbling city infrastructure has made us all reduce inter-city travel to its bare necessity. Here is where tools like Haptik can take over what you and I were so used to doing as part of our routine.
I have Haptik on my phone and do look up to them as my first source of information, considering it's easier to ping for help rather than call.

One concern with the product is its high dependence on 'assistants'.
The challenges of handling a large team while ensuring quality is going to be tough. Their ability to reply to customers' queries quickly is going to be critical.
I would personally not like to wait for more than two minutes to get a response to a query. Maybe, here is where the JustDial model scores.

As they get more customer data, I am sure Haptik would build stronger abilities to improve efficiencies around response time, better utilisation of their agents, quality of response and improved conversion rates.
As a concept, I love the fact that I do not have to run around to find my otherwise routine tasks done in today's busy life.

Deepak Mavinkurve is the founder and chief executive, RepuFact

FACT BOX
Inception: August 2013
Area of business: A chat-based personal mobile assistant app
Investors: Kalaari Capital, Vishnu Mohta (Shree Venkatesh Films), Sanjay Nath (Blume Ventures), Abhishek Shah (entrepreneur and angel investor), Miten Sampat (Times Internet) and Vivek Kumar (Qlicket )
Revenue projection: Rs 5 crore (for FY15-16), Rs 50 crore (FY 16-17)