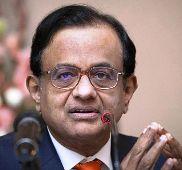 A day after Finance Minster P Chadambaram's announcement of a review of retrospective amendments in tax laws, the possibility of an administrative notification to assuage investors' fears has emerged.

Officials in the know indicate the Central Board of Direct Taxes might come out with a notification in due course, saying that cases that have reached finality would not be touched.

That will ensure the income tax department would abstain from sending a notice to Vodafone or in any other such case where the assessee has won the legal battle.

Officials said
Prime Minister Manmohan Singh had shown displeasure at the manner in which the investor sentiment had got impacted in the aftermath of the announcement of retrospective legal amendments in the Budget.
According to the officials, it is not possible at this juncture to undo the amendments or bring changes in them; so, tackling the issue administratively appears to be the best possible solution.
Outlining his agenda, Chidambaram said on Tuesday that he had directed a review of tax provisions that had a retrospective effect in order to find fair and reasonable solutions to pending as well as likely disputes between the tax departments and the assessees concerned.