Not chasing IIM-A graduates whose joining dates have been deferred by rival Flipkart, says the company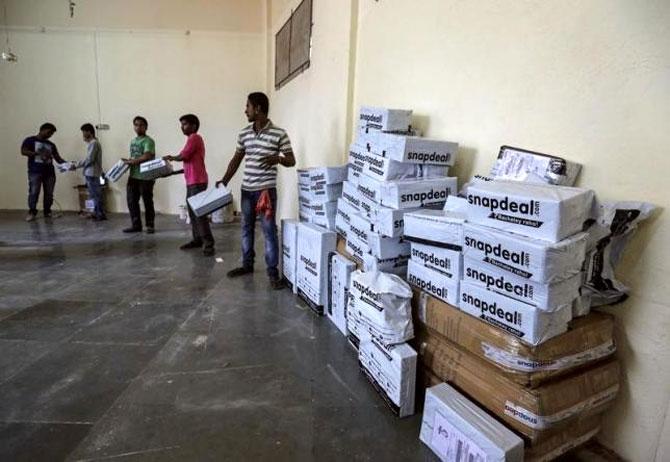 Snapdeal, the Kunal Bahl-led e-commerce company, has more than halved the number of new recruits, mostly in the engineering and supply chain, to around 450 in 2016, from 1,000 tech hires in the previous year.
Of the 450, around 200 engineers have been hired so far in the technology and product teams; there are plans to recruit another 250 by the end of the year.
Also, the SoftBank and Alibaba-funded company is not chasing those Indian Institute of Management-Ahmedabad (IIM-A) graduates whose joining dates have been deferred by rival Flipkart. Others competing with Flipkart in the online marketplace, such as Amazon and Paytm, are in talks with the benched recruits to hire them.
On whether Snapdeal was in talks with the IIM-A graduates put on hold by Flipkart, a spokesperson of the Gurgaon-based company said, "We are not looking to make any further campus-level hires in the immediate term." Adding: "The company always looks at exceptional talent and will be happy to evaluate any candidates who may apply to us."
In the backdrop of the buzz that Snapdeal might lower its headcount as it restructures in response to slow market conditions, the company says it expects "to remain very close to the current employee strength over this year. We will continue to hire across levels and functions as per our talent requirements".
To a detailed questionnaire from this newspaper, Snapdeal said, "We have hired 50 people from the Indian Institutes of Technology and IIMs this year."
Hiring plans were "carefully calibrated and on track". The campus hires of Snapdeal will be on-boarded in July-August. Flipkart recently deferred the joining date by six months to December, triggering unrest among students and faculty. Snapdeal has an employee strength of around 10,000, double that of the previous year at 5,000.
Explaining why the number of fresh hires was being tapered to 450 from 1,000 last year, the company spokesperson said, "2015 was a year of scaling our business and building a strong technology platform. This year, the hiring is in line with further strengthening this platform".
In February, the company had offered performance improvement plans to about 200 people and many of them had left the organisation after that.
On whether Snapdeal was planning to shut some of the offices it operates from around the country and reduce the capacity in others, the company executive said: "There has been no significant change in capacities of these offices and none is expected during the year.''

Snapdeal has its headquarters in Gurgaon, near Delhi, and regional offices in eight cities - Bengaluru, Hyderabad, Mumbai, Kolkata, Ahmedabad, Chennai, Surat and Pune. The company also has five offices in Delhi's Okhla, likely to be phased out over a period of time. Also, in some cities, the company is shifting to smaller offices.
Photograph: Shailesh Andrade/Reuters