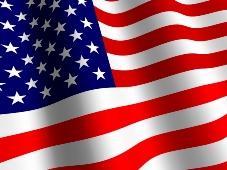 Software services industry body National Association of Software and Services Companies on Tuesday raised concerns over proposed discriminatory restrictions in the draft US Immigration Bill.

"Surely, we have got huge concerns on the restrictions that are being proposed in the Senate Bill.

"There is discrimination because it is based on visa dependent companies versus non-visa dependent companies." Nasscom president Som Mittal told reporters in Chennai.

He said, "It puts restrictions on our ability to service our customers and prevents our ability to have a level-playing competition in the US".

Mittal said the restrictions would have a major impact on US corporations served by Indian IT companies, because of which the first impact would be on the US economy and customers there.

"So, it is the US corporations who are actually batting for us," said Mittal.

Officially called the Border Security, Economic Opportunity and Immigration Modernisation Act, 2013, the Bill being pushed by the Obama administration gives the domestic IT professionals in the US a 60-day period to find a new job after they lose the existing one, among several other sweeping reforms.

Out of the $108-billion software exports from the country, as much as $46
billion comes from the US alone and most of the domestic IT companies.
These companies will also have to shell out more fees to get H-1B visas, if the draft legislation is cleared by the Congress and is signed into law by US President Barack Obama.
To a query on whether the Indian government and IT companies were lobbying on the issue with the US government, he said, "Whether it is our customers (in the US) or whether it is our own government or NASSCOM, we are all ensuring that we provide these perspectives to the decision makers there".
"Our Ambassador (Nirupama Rao) is actively working (on this issue).
"Government of India at the senior levels have written to their counterparts in US. I don't think any country wants discriminatory bills to come in. They do not want this to become a trade issue", he said.
Mittal said Indians working in US for several IT companies have contributed more than $15 billion in taxes and social security in the last five years.
"So we are creating jobs there as well. We have to ensure during the negotiations (before passing the bill), negative provisions do not come.
"Our hope is on the process of legislation in the US. Thats the way democracy works".
Stating that the process (of passing the bill) would take about five months, he said, "We have enough opportunities to get our view point (to the US government)".