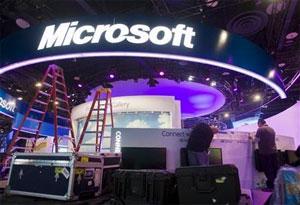 Microsoft on Monday unveiled a first look of the new MSN in India. Designed from the ground up for a mobile, cloud first world, the new MSN combines premium content from the world's leading media outlets with personal productivity tools that help you do more.
Built around the insight that the knowledge and information that enriches your life should be accessible regardless of where you are or what device you are using, the new experience is available on the web and will soon be available across all major device platforms, including Windows, iOS and Android.
Starting on Monday, Microsoft is inviting people to try out the new web experience.
The new MSN focuses on the primary digital daily habits in people's lives, helping them complete tasks on the web and across all of their devices, roaming data and personalised settings to keep users in the know wherever they are.
MSN is partnering with some of the world's best and most authoritative sources, including The New York Times in the U.S., Yomiuri Shimbun and Asahi Shimbun in Japan, The Guardian and the Telegraph in the U.K., Le Figaro and Le Monde in France, and Lance and Estadão in Brazil, and many more.
"Microsoft has re-written MSN from the ground up for a mobile-first, cloud first world. The new MSN brings together the world's best media sources along with data and services to enable users to do more." said Sanjay Trehan, Head, MSN India, Microsoft Corporation (India) Pvt. Ltd.
"Microsoft has partnered with top local content partners from India for the new MSN, including Hindustan Times, NDTV, India Today, Indian Express and Network 18."
Spanning multiple sections including sports, news, health & fitness, money, travel and video, the new MSN provides a global perspective from thousands of publishers across the world.