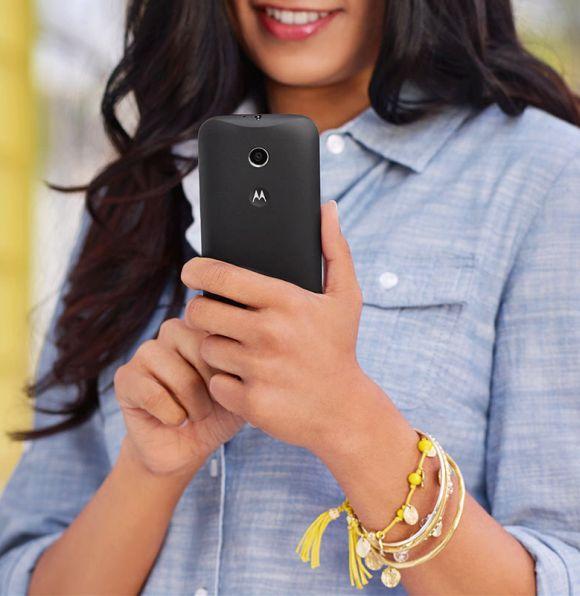 Within a week of the global launch, Motorola will bring the second generation of its affordable smartphone 'Moto E' to India on March 10, signifying the growing importance of the market here for the US-based firm.
While the pricing has not been disclosed, the device is expected to be priced at par or lower than the earlier Moto E that was launched for Rs 6,999 in May last year.
Motorola has already sent out invites for the launch of the device on March 10.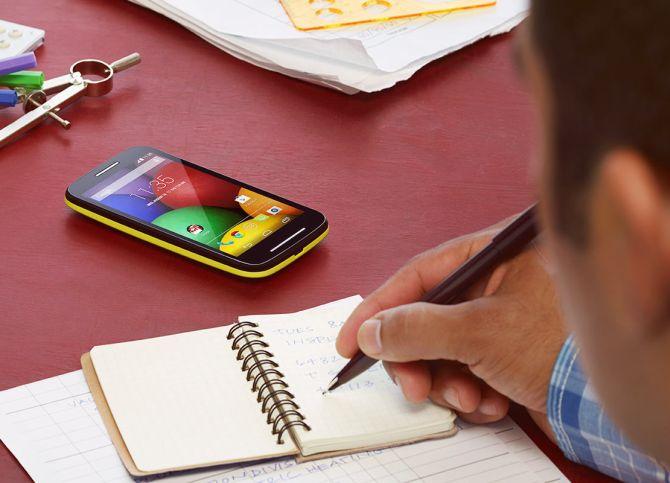 Compared to the previous generation, the new Moto E has added front-facing VGA camera for selfies.
With a slightly larger 4.5-inch display, the device runs on the latest Android 5.0 Lollipop software and features 1.2GHz Qualcomm Snapdragon processor, 5MP rear camera and 2,390 mAh battery.
With a 1GB RAM, the device has 8GB internal memory (expandable upto 32GB).
Motorola has a 4G LTE version of the device as well, but it is not clear whether the same will be introduced in the Indian market.
Motorola, which was acquired by Chinese technology giant Lenovo last year, sells its devices in India through e-commerce firm Flipkart.
The company recently slashed the price of the first-gen Moto E model by Rs 1,000, bringing the price down to Rs 5,999.
Motorola sells three handsets -- Moto E, Moto G and Moto X in India. It has unveiled the second generation of the Moto G and Moto X here.
It had also introduced its smartwatch, Moto 360, in the country last year.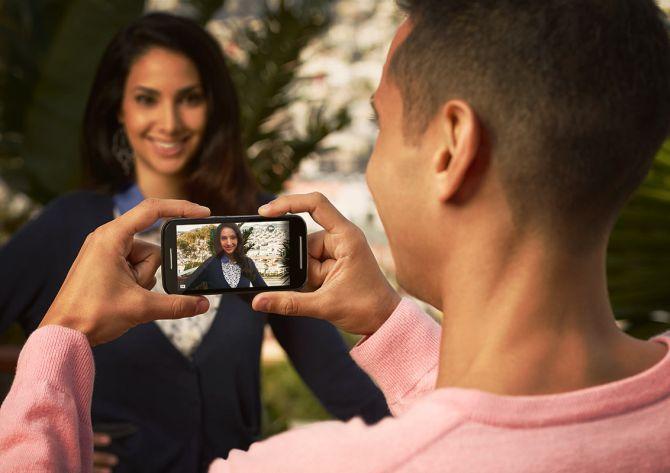 In January, Motorola said it has crossed the three million device sales milestone with the Moto E and Moto G making up almost 80-85 per cent of the sales.
According to research firm IDC, a total of 64.3 million mobile phones were shipped in the October-December 2014 quarter. Samsung led the market with 22 per cent market share, followed by Micromax at 18 per cent share, Intex 8 per cent, Lava 7 per cent and Xiaomi at 4 per cent share.

Photographs, Courtesy, Motorola