Microsoft on Monday launched two smartphones -- Lumia 435 and Lumia 532, priced at Rs 5,999 and Rs 6,499 respectively.
The launch is part of Microsoft's plan to strengthen its presence in the smartphone category after rebranding itself in the handset category following the purchase of handset division from telecom major Nokia.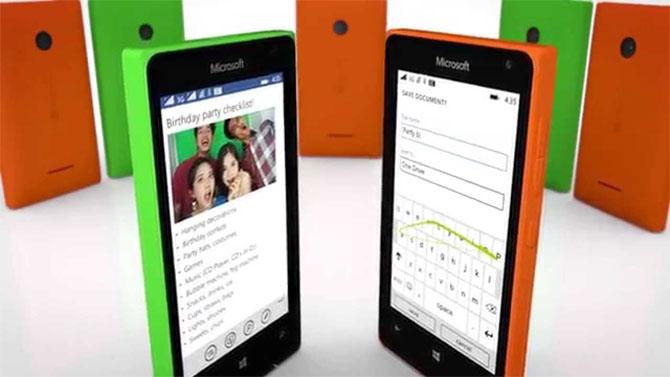 The Lumia 435 smartphone is the first in the 400 series Lumia platform and comes with the latest Windows 8.1 operating system, 2MP camera, eight GB memory, a company statement said.
The Lumia 435 is reliable and easy-to-use with the latest Windows 8.1 OS. It gets the latest software updates and it comes with popular Microsoft services like Skype, Office, and 30 GB of OneDrive storage – they're pre-installed and free.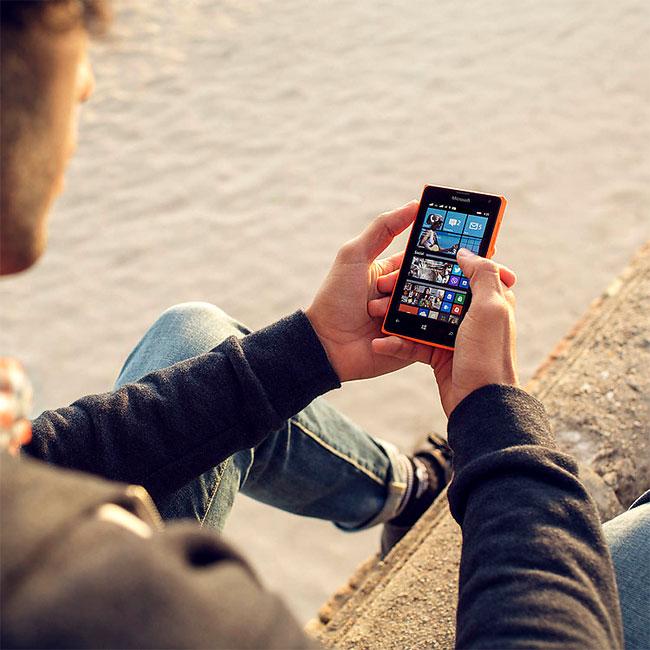 Your smartphone, now more personal

The Lumia 435 lets you add a personal touch to your phone by using Live tiles to organise your tiles into groups. It's a fantastic way to customise and personalise your Start screen and gives you faster to access to everything.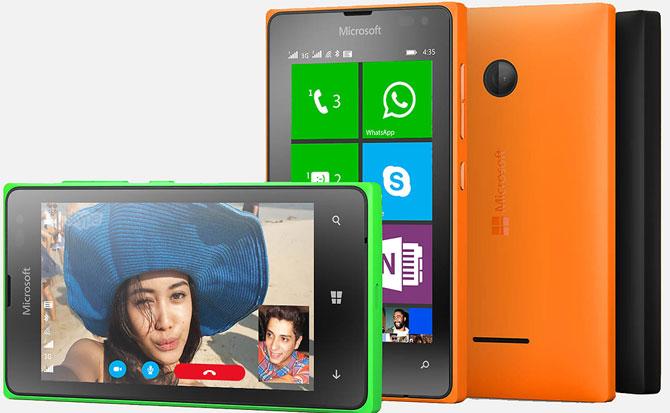 Exclusive app offers on Lumia 435

Paytm app - Get a cashback up to Rs 750 on recharges through the app. Redbus app - Get discounts worth Rs 1500 on bus tickets over 6 single trips booked through the app. Truecaller app - Get 6 months of premium subscription worth Rs 360 free.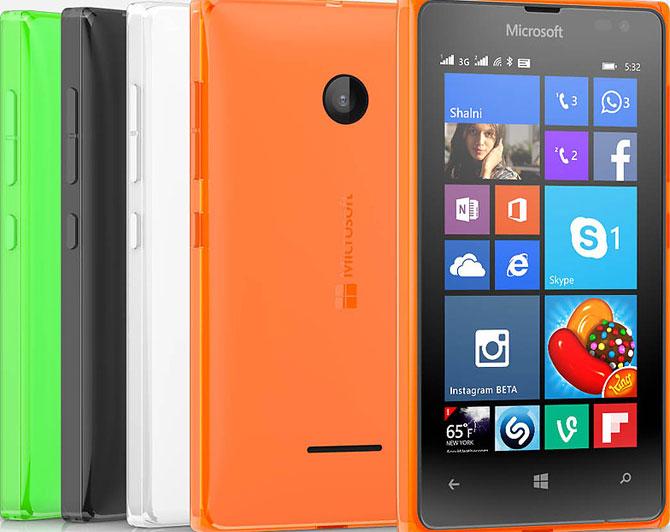 Lumia 532 is equipped with 5MP camera, with 1GB RAM. Both the phones come with 30GB free OneDrive cloud storage offered by Microsoft and also with Micro SD slot with a storage capacity of upto 128GB.
The Lumia 532 Dual SIM has a front-facing camera and a fully-integrated Skype experience. Upgrade a regular phone call to a Skype video call, receive Skype calls anytime, and call Skype contacts directly from the contacts list. Video chat with the people you love.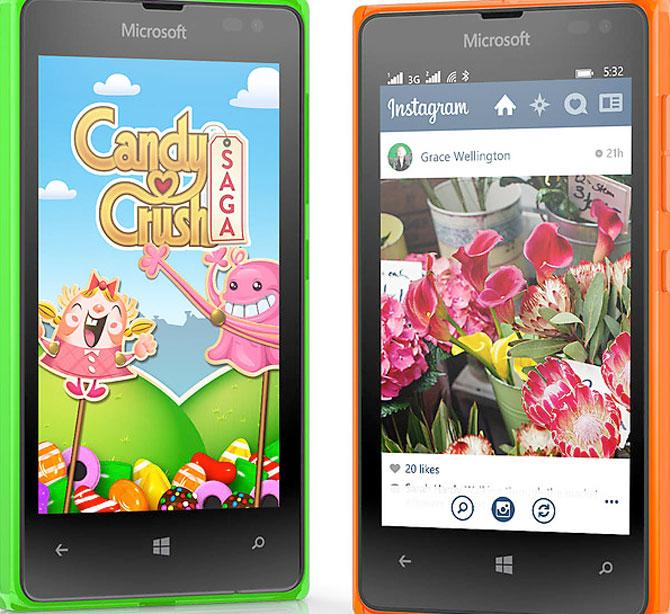 "The latest Lumia 532 and Lumia 435 address the need in the market for those looking at an uncompromised experience in their first smartphones and at affordable price points", Nokia India sales, subsidiary of Microsoft Mobile Oy, director South, T S Sridhar said.
"The Lumia 532 and Lumia 435 are a perfect blend of premium design, seamless efficiency and high end innovation taken from the premium Lumia devices", he said.
The phones would hit the market from February 20.