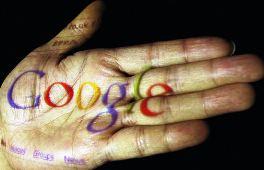 The Ministry of Corporate Affairs is planning to join hands with Google and Bharat Sanchar Nigam Limited to caution investors against fraudulent companies, money laundering schemes and chit funds, etc.

Through messages via the BSNL network, the ministry plans to spread awareness among the public and ask people not to invest in suspicious companies.

It is also in talks with Google for a tie-up -- it plans to use the Internet, along with a 'Google-enabled mechanism' to spread vigilance among investors.

"We are in active talks with BSNL and Google and will finalise a comprehensive plan within the next 10 days," said M J Joseph, additional secretary in the ministry.

"The idea is to utilise the digital medium to reach out to retail investors and the common man and ask them to keep a check against fraud companies operating in the market."

The ministry plans
to roll out the first phase of the programme in the beginning of April. This phase would run for three to four months.
In the second phase, the ministry would join hands with other players in the digital medium.
"To expand the network, we are also looking at using All India Radio and the ticker services of Doordarshan and other television channels," Joseph said.
Last year, the ministry had referred complaints against 13 companies -- mostly real estate developers such as Alchemist Infra Realty, Rose Valley Real Estates, MPS Greenery Developers and Rahul Hi-Rise -- to the Registrar of Companies for a probe into their operations.
Earlier, the ministry had set up a committee to look into issues concerning investors.
These issues included awareness and grievance redressal.
The Reserve Bank of India and the Securities and Exchange Board of India have already launched publicity drives to educate the public on investment options and the risks associated with these.