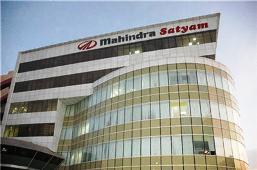 IT firm Mahindra Satyam on Tuesday reported a 16.65 per cent jump in its net profit at Rs 277.93 crore (Rs 2.77 billion) for the quarter ended September 30, 2012.
This is against a net profit of Rs 238.24 crore (Rs 2.38 billion) in the same quarter last year, Mahindra Satyam said in a statement.
The company's consolidated revenues rose 22.85 per cent at Rs 1,938.36 crore (Rs 19.38 billion), from Rs 1,577.71 crore (Rs 15.77 billion) in the July-September 2011 quarter.
"Our strong focus on growth and operational efficiencies continue. Our strengths in certain key verticals and competencies combined with increasing client confidence helped us deliver on both revenue growth and operating margins," Mahindra Satyam Chairman Vineet Nayyar said.
In dollar terms, the net profit stood at $51 million, while consolidated revenues was at $354 million during the reported period.
The company added 791 people during the quarter, taking the total headcount to 36,787 as of September 30, 2012.
While total active client base stood at 363 on consolidated basis, the company's cash and cash equivalent stood at Rs 3,062 crore (Rs 30.62 billion) as on September 30, 2012, the statement said.
"With investments in new infrastructure, focus on strengthening industry partnerships and a lower than industry attrition, Mahindra Satyam is firing on all engines towards its next three year transformation journey," Mahindra Satyam Chief Executive Officer C P Gurnani said.
Focus on traditional domains continue and greater investments are being made into networks, mobility, analytics, cloud and security (NMACS) as a step towards future readiness, he added.
The company said it has appointed Edward Pretty as the Chairman of its Australia and New Zealand operations.
The move will help Mahindra Satyam expedite rapid expansion and create deeper relationships in the Australian, New Zealand and Asian markets, the statement said.