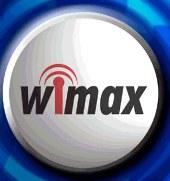 With major players like Mukesh Ambani-owned Infotel Broadband, Aircel and Qualcomm putting their weight behind TD-LTE, WiMAX may lose out in the race to make broadband-starved India a power to reckon with.

Both Long Term Evolution Time Division Duplex and Worldwide Interoperability for Microwave Access are broadband wireless access technologies.
In the recently-concluded BWA auction (which allows operators to use either TD-LTE or WiMAX in the 2.3 GHz spectrum), Infotel Broadband -- in which Reliance Industries bought 95 per cent stake -- was the only pan-India winner.
Aircel won in eight circles, while Tikona Digital got the spectrum in five circles.

Sundip Das, CEO of Maxis Communications which owns majority stake in Aircel, is categorical. He says: "We will go for LTE, as it is a robust technology being used by a lot of operators."

A Reliance Industries spokesperson declined to comment on the choice of the technology. However, people close to the development say while RIL is exploring both technologies, it is veering in favour of TD-LTE as a long-term technology.
In a recent presentation to analysts, RIL pointed out the advantages of TD-LTE, talking about commitments made by over 110 networks in 48 countries which have committed to LTE. It says by end-2010, 22 networks will be launched commercially across the world.

"The entire BWA industry in India will coalesce around the TD-LTE platform. One compelling trigger is RIL's expressed intent to partake TD-LTE as a technology platform. Given that RIL, with its pan-India licence will exert a bias on the evolution of BWA industry as a whole, it is natural that RIL's competitor will have to contend RIL's strategy," says Alok Shende, principal analyst, Ascentius Consulting. Telecom analyst Mahesh Uppal concurs with this line of thought:
"It's probably a death blow to WiMAX. With Reliance likely to choose LTE, it has determined the way technology will evolve in India, as there is no support for WiMAX at that scale."

RIL's strategy is to offer wireless broadband not only as a standalone service but also offer BWA service as a white label service to 3G subscribers through roaming agreements with the 3G players, adds Shende.
"Given that such a strategy will open up wider swathe of opportunities and revenue upside for RIL, it will become equally incumbent on RIL's competitor to not miss on such opportunities and that in turn will compel them to adopt TD-LTE.

On the other hand, should RIL's competitors adopt WiMAX, they stand the risk of being left behind as a technology island, with significantly high cost to their users," he explains.

Qualcomm executives, on their part, say they are talking to partner with 3G operators so that they can use their 20 Mhz spectrum in LTE to provide high quality data services, instead of becoming an independent service operator.
Qualcomm believes LTE can be overlayed on existing 2G and 3G networks and seamless services can be offered without the call or data getting cut while you move from one to the other network.

Incidentally, state-run telecom majors BSNL and MTNL were allotted spectrum earlier. Qualcomm and Bharti Airtel won four circles each, while major service providers like Vodafone Essar, Reliance Communications and Tata Communications exited the auction well before time due to high prices and limited number of slots.
Idea Cellular did not win the bid in any circle.

WiMAX supporters, meanwhile, argue that TD-LTE is not the right choice of technology. C S Rao, chairman, WiMAX Forum India, says, "Operators have no choice but to adopt WiMAX if they are interested in promoting broadband over the next two years, since they will not have any TD-LTE devices till such time".
"WiMAX has been there for four years now. TD-LTE is yet to start anywhere in the world, leave alone FD LTE (which is a 4G rather than a 3.5G or 3.9G technology like TD-LTE). Why is India being used as guinea pig for unproven technology for which there is no single network, no single chip, and no single device? This is a big concern for the nation," argues Rao.

Rao also notes that while a TD-LTE base transceiver station costs around $70,000 and devices around $250 currently, a WiMAX BTS is priced just around $10,000, while devices are around $40.
And, earlier this month, the WiMAX Forum announced that the first 2.3 GHz products gained WiMAX Forum Certified status, which ensures a faster time-to-market and advantages such as global roaming capabilities.

The number of client devices for LTE are few, agree analysts who do not see the implementation of LTE technology taking place till 2012. What we are seeing in Europe, Sweden and Norway are only prototypes.
LTE uses technology like MIMO, which is said to suck battery life and hence it will be a couple of years before LTE dongles can be embedded in mobile devices.

WiMAX is also backed by major players like Intel (which would ideally want WiMAX dongles and PCMCIA cards in every desktop, netbook and other mobile device), Alvarion, Beceem, Motorola, Samsung and ZTE.
Globally, the WiMAX Forum has tracked more than 50 commercial deployments in this spectrum band and 593 total WiMAX deployments in 149 countries as of June 30. Rao adds: "There are around 75 different models of embedded devices for the WiMAX ecosystem with support from vendors like HP, Dell, Asus, Lenovo, Acer and and Toshiba."

A Strategy Analytics report, meanwhile, predicts that India's WiMAX subscriber base will reach 14 million by 2013 and grow annually at nearly 130 per cent.
The study projects initial investment in WiMAX ventures will top $500 million in India. All Indian operators have tested and trialed WiMAX and they understand the potential of WiMAX for broadband services growth in India.

But WiMAX has its weak points too. Most pilots by most players like Bharti, Reliance Communications and BSNL have taken place in the 3.3 GHz band (which is known as fixed WiMAX), while the spectrum being dished out is in the 2.3 GHz band. LTE, on the other hand, is being supported by players like Qualcomm (which has said it will bid for TD-LTE), Ericcson and Nokia Siemens Networks.

This month, for instance, Swedish telecom equipment maker Ericsson conducted test trials of TD-LTE in India on the 2.3 Mhz spectrum.
"The objective of the LTE trial is to showcase the potency of the network capability to industry players such as mobile operators, application developers, content providers and game developers, to help them create breakthrough products and services for the Indian market," the company said in a release.

The growth of broadband, meanwhile, is very important for the country. As Caroline Gabriel, research director at Rethink Technology Research, notes that "the World Bank has identified a strong correlation between broadband adoption rate and GDP, with a 10 per cent rise in the former resulting in a 1.4 per cent rise in the latter, on average, in developing economies".

This impact is higher than for non-broadband mobile services.
Conversely, for every percentage point of broadband coverage -- at prices that spur real adoption -- that does not materialise in 2010 to 2012, India's growth could be held back, with implications for its social structure and its global position, she notes.

India has just around 9.5 million broadband subscribers and has always been miles away from its targets. Experts caution the growth of broadband cannot afford to be caught between two warring technologies.