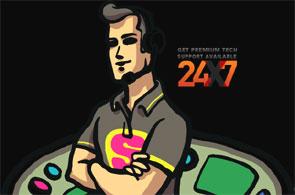 iYogi a global provider of software and technical support services, has launched a cloud- based solution that drives service innovation through support automation and customer experience management., said a company statement.

With iYogi's 'Digital Services Cloud', telecom companies, original equipment manufacturer, technology retailers and business process outsourcing companies can address new opportunities and generate revenue, while enhancing customer experience and reducing costs, the statement added.

iYogi has more than 2.5 million users, and has serviced more than 13 million technical support incidents in the last six years.

Digital Service Cloud benefits the following activities:

• Superior customer engagement: It is a hosted, scalable, multi-geography, multi-lingual, multi-currency solution for contact centres.

It allows contact centers to provide personalized support through multiple touch points, by enabling collaboration between technicians with different skills sets through the cloud.

• Comprehensive support automation: It provides high quality proactive and preventative support automation across a broad range of technologies through asset management, monitoring and intuitive logic of smart tools.

The platform is powered by the most comprehensive knowledge base and library of automated resolutions that can be applied for multiple operating systems, over 500 software applications, 35 hardware device types and over 15 peripherals.

• Revenue generation: It allows business to realise new revenue opportunities by selling premium support services, and monetising of out of scope opportunities.

The platform is designed to enable up selling and cross selling of new products through predictive customer analytics and integrated ecommerce.
Photograph, courtesy: iYogi.com