The initial process to commence a financial transaction still requires paperwork and documentation. This will not change until a central repository and common demat accounts are in place.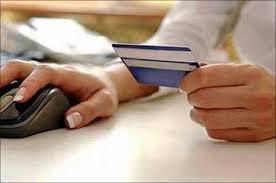 To do your banking transactions today, you don't need to step out of your home or office.
Everything is possible at the click of a mouse or a swipe on the phone screen.
Yet, you have to make one visit to the bank to open your account.
Unless you sign the account opening form in front of the bank official and give copies of your identity and address proof in person, you cannot open the account.
"You have to commence the process and submit the original documents. Once a central Know Your Customer repository is in place, banks will be able to draw the documents from it, as soon as the customer gives the Permanent Account Number," says Paul Abraham, chief operating officer, IndusInd Bank.
The online world is largely driven by the convenience, followed by simplicity, speed and effectiveness.
Investors no longer think whether they should transact online; rather, they now ask themselves what more they can do online.
"Security concerns are passé," says Abhijit Shah, head of marketing, digital and customer experience, ICICI Prudential Mutual Fund.
Banking products
Once you open your bank account, a lot of the transactions can be done online.
Banks are encouraging customers to do more net and mobile banking, since it brings down costs for them.
You can compare loan rates and product features of various banks on online platforms, apply for the loan and get the approval online.
Banks can approve or reject loan applications in a couple of hours.
Even borrowers' credit history can be checked instantly, as banks are linked with credit bureau records.
After getting online approval, however, customers still have to present the documents in person.
Manavjeet Singh, managing director, bestdealfinance.com, a portal providing financial products for retail customers and for small & medium enterprises, says end-to-end digital solutions are not yet possible because these are not yet standardised.
So, entities like them provide assistance to borrowers for presenting documents to banks.
"In case of home loan and loan against property, borrowers have to submit documents like property papers, a no-objection certificate from the government, etc.
"For these products to even get approved online will take time.
"For now, personal loans and credit cards get approved online," he says.
Insurance
One big hurdle why seamless digital transactions across financial products are not in place is because KYC requirements are different across regulators.
If an Aadhaar card is sufficient for opening a bank account, it is not so if you want to invest in mutual funds or buy an insurance policy.
In that case, you might have to show additional proofs like a driver's licence.
"When customers are forced to do paperwork, they feel it is better to continue with the paperwork instead of buying online, even if the option exists.
"That is why demat of insurance has not caught on," say Viiveck Sharma, former executive director, Karvy Insurance Repository.
Another issue in insurance, where the selling is largely done by intermediaries like agents, often customers are not told of the option to buy demat policies which will eliminate all paperwork.
Today, in general insurance, travel, motor and health insurance, policies are easily bought online.
In the case of life insurance policies, term plans are easily bought online, as these are simple and easy to understand.
The biggest and immediate advantage for customers in buying online policies is a lower premium, as insurance companies save on the commissions paid to agents.
"A majority of the policies sold online today are term insurance plans, bought by customers in the age group of 25-45 years," says Ruchika Kaul, vertical head, websales, Bajaj Allianz Life Insurance.
However, of all life insurance policies sold, only one per cent is online, she adds.
To encourage e-insurance or dematerialisation of policies, the Insurance Regulatory and Development Authority of India has suggested companies offer a discount in premium for policies issued in electronic form, as the cost for insurers is lower in the case of e-policies.
An expert said this could lead to premiums being cheaper by 10-15 per cent.
Though some companies have started offering even traditional savings life insurance policies online, officials say it is difficult to offer all policies online.
For example, those seeking a high sum assured for a term life plan or those seeking high medical cover have to go through medical tests.
Stocks
Stocks were the first financial instruments that were available on an online platform. With time, offerings from brokers have become more secure, fast and effective.
"Still, only 16-17 per cent of transactions are done online.
Over 80 per cent orders are placed by calling brokers, taking their advice and then asking dealers to punch on their behalf," says Monjit Gogoi, vice-president, e-broking & digital marketing, Bonanza Group. He says it's largely a matter of habit.
Opening an online trading account requires a KYC.
However, the number of documents a customer is required to sign ranges from 10 to 60. These include circulars, mandates, applications to various facilities and KYC.
The Securities and Exchange Board of India is also working on reducing the initial paperwork to four or five documents, according to the latest circular to brokerages.
The recently launched SARAL demat-cum-trading account is a step in this direction, since it eliminates much of the KYC and address proof requirements.
Brokers feel the initial paperwork will continue for some time, as it is mandatory for customers to sign physical documents.
This could be replaced by digital signatures; however, these are still in infancy and not customer-friendly.
"There are issues in compatibility for some operating systems," said an executive with a brokerage.
Though online trading is less than a fifth of total trades, brokers are mulling ways to incentivise investors for using it more often.
For example, many have a low fee plan for those opting for only an online trading account, without the facility of call and trade.
Shifting customers online helps brokers to save on cost.
Mobile trading is picking up but slowly, as it is fraught with issues.
The biggest problem is inconsistent network and delayed price feed.
Depending on the coverage, the data switches from 3G to 2G or only GPRS, which affects trading.
Mutual funds
Mutual funds are almost paperless if you have a KYC in place. Sector officials say this, too, is set to change once fund houses start accepting Aadhaar-linked e-KYC.
Investors only need to log on to the fund house's website, go through a one-time registration process, add the bank account, and they are good to go.
While registering, customers are asked for a PAN card number, which helps to check if they are KYC-compliant.
The process is similar to registering for mobile banking, wherein a PIN is sent to the mobile and the information authenticated by a two-way method.
Once the process is complete, customers can use the online platform to invest, redeem and switch funds.
They can also enroll for systematic investment plans and systematic transfer plans.
Some fund houses also have an integrated customer service help desk with the online platform.
In case the customer faces a difficulty or a transaction does not go through, the person will receive a call from an executive, offering help.
Just as all online transactions are shifting to mobiles, MF houses are also gearing up to allow customers to invest, redeem and switch funds using their phones.
ICICI Prudential Asset Management Company, for instance, has introduced mobile applications for distributors, which they can use on behalf of their customers, says Shah.
Tax filing
While paying tax and filing returns is now compulsory for those earning over Rs 500,000, taxpayers still need to take a print out of the ITR-V Form generated, sign it and submit it to Income Tax CPC, Bengaluru.
Until the physical form is sent by ordinary post, the tax filing process is not considered complete.
The biggest problem is that an investor or policyholder or depositor still has to log into different accounts to see his various investments or assets.
The real benefit will come when the common demat across financial products will become a reality.
Which won't happen till the different bodies come together.