Chipmaker Intel on Wednesday introduced 4th generation Intel core processors, which the company claims will reinvent personal computing with longer battery life, more advanced graphics and new usages in devices like tablets and ultrabooks.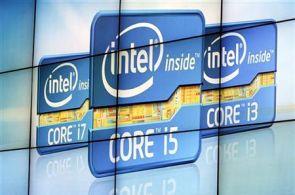 "The 4th generation Intel core processors offer the most significant gain in battery life ever achieved by Intel, up to double graphics and significant CPU performance improvements," Intel South Asia Managing Director (Sales and Marketing Group) Debjani Ghosh said.

The US-based firm's latest offering will also serve as the foundation for computing in two-in-one devices, which work as a PC and can also serve as a tablet, she said.

The latest processors are capable of delivering up to 15 per cent better performance than the previous generation, while consuming lower amounts of power.

To achieve this breakthrough, Intel worked on the power reduction at the CPU level to as low as 6 watts and also worked across the system for power optimisation, Ghosh said.

The 4th generation processor enables every day computing to be about two times faster, helps systems wake up around eight times faster and allows users to edit and share HD video about 20 times faster, than a similar 4-year-old
computer.
Explaining the dynamics surrounding the growth of computing in India, Intel South Asia Director (Marketing and Market Development) Sandeep Aurora said for such a development people need to look at making full use of the technology.
"While, Intel has been running several programmes, from training teachers to senior citizens and youths, there is a need to increase focus of technology and people need to be made aware of the wonderful things it can do," he told
PTI
.
On the 4th generation core processor, Aurora said this year the market is expected to see original equipment manufacturers (OEMs) launching more than 50 products that will be powered by the latest processor.
PC makers like Acer, Dell, Hewlett-Packard (HP) and Lenovo are in the process of launching products with the latest Intel processor.
Acer is expected to launch its ultrabook, starting at about Rs 37,000, during mid-July. The Taiwanese computer marketer said it will also come out with 15-20 products powered by the latest Intel processor in the next four months.
Likewise, Dell will release its XPS 12 ultrabook in the first week of July, whereas, HP will soon be launching its HP Envy AiO (All-in-One) PC.
Similarly, Lenovo will launch its AiO PC in the coming couple of months, which will be powered by the Intel 4th generation core processor.