India has average monthly spends of $4 per user; it is over $20 in other Asian markets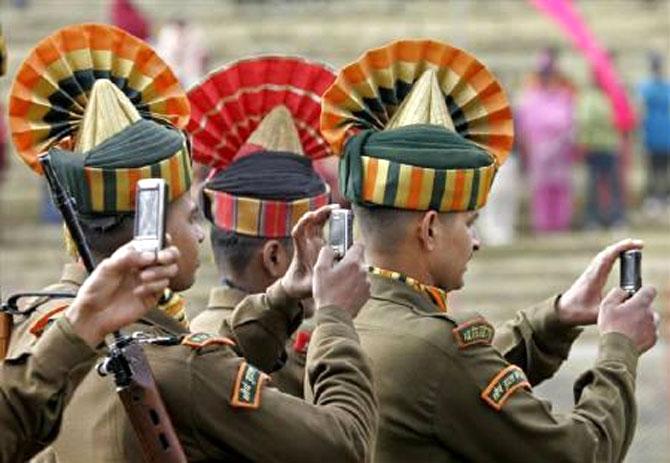 With nearly a billion subscribers, India is the world's second largest mobile market. No wonder, every sixth subscriber of mobile device across the world is an Indian. But when it comes to revenues, India is a pygmy, with average monthly spends of $4 per user or 2.7 per cent of the world's.
Mobile rates in India are among the lowest in the world. In other Asian markets, average user spends is a little over $20 a month. At the end of 2015, Indian telecom revenues stood at $31 billion, compared with global revenues of $1,093 billion.
Romal Shetty, partner and head of telecom at KPMG, says: "While average user spends remain low, the cost structure for equipment remains the same across the world. As a result, the financial health of the sector will remain under pressure for the next couple of years, as telcos have invested heavily in building data infrastructure and the entry of new players will keep pricing under pressure."
India is a mass market and, therefore, what Indian telecom companies cannot make in terms of value is compensated through volumes.
The sector has invested about Rs 800,000 crore (Rs 8,000 billion) in the past 20 years on infrastructure alone, and returns have been as low as one per cent, according to Cellular Operators Association of India's presentation to the Supreme Court while challenging the telecom regulator's rules on call drops.
Financials are further pressured because of intense competition. Unlike most markets, which have three or four, India has almost 10 players, leaving little pricing power in the hands of telecom companies.
Other than the fixed payouts and capital expenditure, regulatory levies in India account for nearly 29 per cent of total revenues, according to COAI.
The sector's financials continue to be stretched because of high investments. At the end of June quarter, the sector's net debt stood at Rs 290,000 crore (Rs 2,900 billion). Despite the high gearing, telcos will have to continue borrowing as technology obsolescence is very high. In view of this, the sector should be kept free from regulatory risks, says Rajan Mathews, director general, COAI.
"It is a matter of concern when Telecom Regulatory Authority of India (Trai) comes out with 23 consultation papers. Risks from lower interconnect charges and OTT players will start upsetting the apple cart as these measures impact profitability and revenues of market," he added.