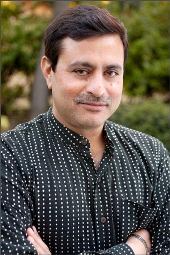 Rajeev Motwani, Google mentor and Stanford Professor who died early this year has been selected for the first PAN IIT Lifetime Achievement Award, while, Pradeep Khosla, Dean of the prestigious Carnegie Mellon University has been chosen for the Academic Excellence Award.
"Pan IIT recognises the important contributions these alumni have made in American job creation, education and philanthropic initiatives, and we want to honour these individuals through the IIT American Leadership Awards," Jai Rawat of PAN IIT USA and chair of the awards committee said, while announcing the winners of its first-annual Pan IIT American Leadership Awards, honouring exceptional achievements and contributions to American society by IIT alumni.
The award winners will be honoured at a ceremony during the IIT Global Alumni conference in Chicago from October 9 to 11, which will feature eminent speakers like the former US President Bill Clinton.
Cisco's chief technology officer, Padamasree Warrior, has been selected for the Corporate Excellence Award, while Suhas Patil, chairman, Emeritus Cirrus Logic, chairman Digite and Cradle Technologies, would receive the Entrepreneurial Achievement Award. Ravi Sethi, president, Avaya Labs would receive Technology Leadership Award, the media statement said.
Image: Rajeev Motwani