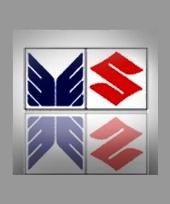 Satellite service operator Hughes Communications India said on Tuesday it has tied up with Maruti Suzuki to provide 'live' training across 30 locations, including plants, offices and dealers.

"Hughes will provide the studio integration at the Maruti Training Academy, classroom integration at the regional training offices, and set up the interactive delivery platform through a high-powered Ku-band satellite network," the subsidiary of Hughes Network Systems said in a statement.

The digital training academy that incorporates satellite broadband technology will impart training sessions from a centralised studio at the car maker's Gurgaon plant to its distribution chain, factories, offices and key dealer outlets.

The training programmes will include among other things technical, commercial, HR and product module sessions.

"The idea of the Maruti Suzuki Training Academy stems from the need to have skilled manpower in all aspects of our growing business," said S Y Siddiqui, Maruti Suzuki India chief operating officer (administration).

This
academy will meet the needs for appropriate training for the existing employees and will specifically orient new employees to the contemporary manufacturing culture, he added.
The training sessions will be offered through the Hughes Interactive Onsite Learning platform, which integrates the strengths and advantages of the traditional method of education with the latest in technology.
"We are now seeing many companies with large branch networks take advantage of the Hughes satellite broadband solution to create a robust training infrastructure that spans the entire distribution ecosystem from employees to partners," Hughes Communications India President and MD Partho Bannerjee said.