These are no tongue twisters but HTTP, plasma, iPod and Nano are among the most confusing high tech buzzwords of this decade.
Language analyst Global Language Monitor has released a list of most confusing high tech buzzwords of the decade (2000-2009) in conjunction with the SXSW Interactive conference held recently.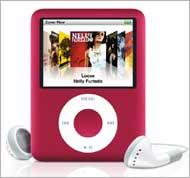 The conference saw five days of compelling presentations from the brightest minds in emerging technology besides scores of exciting networking events.
The most confusing acronym for the decade was SOA (Service Oriented Architecture).
"SXSW has long been a harbinger for future directions in popular culture and now the gathering has taken on the added dimension of technological innovation," said Paul J J Payack, GLM's chief word analyst.
"The words we use in high technology continue to become even more obtuse even as they move out of the realm of jargon and into the language at large," he added.
The 25 buzzwords are - HTTP (HyperText Transfer Protocol), Flash (as in Flash memory), God Particle (the Higgs boson, thought to account for mass), Cloud Computing (distributing or accessing programs and services across the Internet), Plasma (as in plasma TV), iPOD, Megapixel, Nano
(anything small as in nanotechnology).
Resonate, virtualization, solution, cookie, robust, emoticon, de-duping, green washing, buzzword compliant, petaflop, hadron, large hadron collider, versioning, VoIP, Web 2.0, word clouds and WORM.
The GLM uses a proprietary algorithm, the predictive quantities indicator (PQI) to track the frequency of words and phrases in the global print and electronic media, on the Internet, throughout the Blogosphere, as well as accessing proprietary databases.
The PQI is a weighted index, factoring in: long-term trends, short-term changes, momentum, and velocity.